5 Things Single Moms Wish Others Knew
Being a single mom may not be as hard as it was half a century ago. Clearly, there is more acceptance and acknowledgement but sometimes people have the tendency to ask most aggravating questions that leave you furious and frustrated – if you are a single mom and reading this, you know what I am talking about.
Here are five things single moms wish everyone knew.
Sympathy expires
Yes, it is sometimes nice to have assurances and shoulders to cry on but that time passes. We grow up and get ready to live our life. In the midst of all this, people continuously taking pity on you is annoying. We are more than single moms, we are people who have other things to deal with.
People who constantly look at us like some damaged puppies are not helping. If anything, they are bringing us down. We are not all sad sacks. Do you have any idea how pleasurable it is to pick up gifts for your baby without any male intervention – it is fun!
Stop asking about the father of my child
Please, for the love of God, if I want you to know who the father of my children is, I would tell you won't I? – This is probably the most annoying thing single moms are asked. And people don't seem to give up until you tell them. If you decide not to disclose that information, they would start assuming things like was it a one night stand? Were you drunk? Were you sexually assaulted? – I mean come on!
Do I ask you how much your salary is, or what in what position was your child conceived in?
I don't have a lot of time to offer
I am the worst friend you can have, I guess, I make plans and then don't up. You haven't seen me in weeks and trust me I am not doing this on purpose. It is hard to balance between work and my child(ren). I feel exhausted too sometimes, but I'd rather live this life over and over again.
Nevertheless, I would love to see you! Really! So why don't you come over, bring a bottle of wine. Catch me up with yourself and listen to be whine about life and maybe help me clean up some of the Lego mess from the floor.
We can detect BS from a mile
There must be something about us single moms that help us detect crappy statements from a distance. Maybe because we are battle hardened. Whatever our bosses and neighbors say about our kids and lifestyle, we can tell if they mean it or not. I will repeat myself; I know whether you are BS-ing me or not so don't bother.
Compliments help a lot
Although there is help available from friends and family sometimes but most of the times single moms are doing it all and handling everything themselves. So "great job!" goes a long way in making us feel good. Give us compliments, tell us that are parenting style is great, say positive things about us, but no pity please.
Don't set us up on dates until we ask
No need for sympathy that we are single – if anything, it is better in most cases. It is wrong to assume that all single women are looking for partners. If we feel we need to go out on a date, we will either use tons of apps available or simply ask you to set us up.
I know you mean well but we are more than capable of making our romantic decisions ourselves. If some of our relationships didn't work out, we still need to feel as if we are capable of deciding our future.
About: Sarah lives in Maine with her husband and three kids. She is a Staff Writer at Baby Gift Ideas, shoe addict and pays her kids to rub her feet.
Middle East TV Personality Simobb KILLS IT AT THE OSCARS 2018
Alarabiya News English Showbiz correspondent Simo Benbachir may not consider himself an #influencer, but there is no doubt his work has been influential. His lovable personality and genuine enthusiasm for fashion is evident in his work, but also his style choices. He is not the first and the only Moroccan journalist at Hollywood but he was the most fashionable Middle East TV Reporter @ The Oscars 2018 dressed by his buddy fashion designer : Moncef Moncef.
Sharp, chic and sophisticated; his style speaks to the modern day man.
From daytime- laid back casual to evening suit chic, Simobb has the rare ability to pull off any look that he likes. His fashion choices match his personality, vibrant in both spoken words and expression of style.
Several European magazines has ranked Simo Benbachir as the most popular Moroccan TV personality. He is one of the faces of Kastiani magazine and was described as "The Reporter of Star, The Star of Reporters". In addition to that, the Version Homme magazine lists him among the most influential Moroccan Media personalities and he graces their cover page. In 2017, he received the Brukmer Press Honorary Award in Belgium.
He has to his many credits, the skill for making his interviewers relaxed to the point of being friendly with him and sharing their secrets. This is the major reason he is most sought-after. Many youngsters in Arab and Morocco look up to this hood-hollywood star for motivation.
Simo Benbachir & Mario Lopez

Simo Benbachir & Jason Kennedy from E!

Simo Benbachir & Giuliana Rancic from E!
Simo Benbachir & Caroline Ribeiro from ( TNT Brazil )
Keturah King from ( Arise News DSTV 416 )

Simo Benbachir & Viviane Geppert from ( Prosieben)

Simo Benbachir Interviewing Fayrouz Karawani
Simo Benbachir & his cameraman Brian Patamakanthin
Simo Benbachir & Raya Abirached from ( MBC Middle East )
Simo Benbachir & Ramzi Malouki ( Canal + France )
Corporate Astrology: A whole new aspect of the Business of Stars…
Celebrity astrologer Sundeep Kochar talks about how the faith of corporate sector in astrology has given birth to a new branch of reading the stars
You must have heard about people seeking astrologers' advice regarding their personal issues. But did you know that major league industries and firms, too, seek astrologers' advice? Well, you read that right. The faith of corporate sector in astrology has given birth to a new form of astrology – corporate astrology.
Though astrology has been more profusely used by the Bollywood stars before signing the contract of any new movie project, corporates in recent times also want to stay away from any risk in this intensely competitive world. "This is the chief reason why they have started looking for the guidance and the influence of the planets," Dr Kochar stated without revealing any names from his clientele in both film fraternity & corporates.
"Seeking astrological advice before taking any important decision or embarking upon an important journey has been a tradition in India since the Vedic period. In ancient India, emperors used to have a council of astrologers. It was this council they consulted before bringing major policies into action or waging a war against their enemies," pointed out Dr Sundeep Kochar.
He continued, "The big business houses which are thriving today are no less than emperors themselves. After all, they are ruling the markets worldwide. The way astrology used to be perceived has also undergone a transformation. It is now considered as a science, and this has contributed a lot in cementing business community's belief in it."
Celebrity astrologer Sundeep Kochar believes that special astrological positions present a set of unique opportunities to both individuals as well as corporate houses. Elaborating further, he said, "Mercury is the planet of finance and Venus is the planet of luxury. A favorable alignment of both these planets creates golden opportunities in business. These opportunities, if utilized properly, can not only safeguard the company's existing portfolio, but can also optimize the future investments."
Many Indian and international clients of Dr. Sundeep Kochar seek 'Corporate Astrology' not only for their partnerships, mergers and tie-ups, but also take inputs of astrology before hiring key people in their organization. "It looks like in the coming years the job applicant has to attach his horoscope along with the resume to set his stars aligned with the company," Dr Kochar chuckled.
Dr Sundeep Kochar firmly believes and professes that there is no shortcut to success. According to him, astrology is just a tool which helps a person take on the most favorable path. However, the result of one's endeavors solely depends upon the amount of hard work being poured in and taking right decision at the right time.
He was quick to remind a famous quote of J.P Morgan, "Anyone can become a millionaire, but to become a billionaire you need a good astrologer."
Katrina, Ranbir, Alia, Shahid: Who winks BEST? VOTE!
Whose wink gets *your* vote?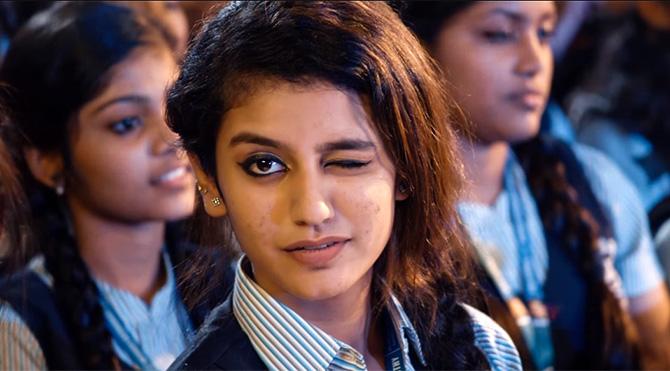 When Priya Prakash Varrier winked in the song Manikya Malaraya Poovi from the Malayalam film Oru Adaar Love she wouldn't have known it would get *so* monster.
The wink has gone superviral, and the WWW has been crushing on Priya.
We love her wink, decided to take a cue from that… and look at Bollywood.
Here's looking at the cutest — and sexiest — winkers in Bollywood.
Who does it best? Tell us in the poll at the bottom!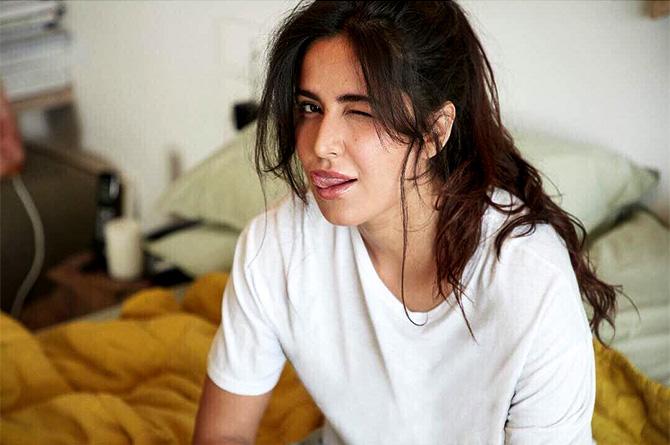 Photograph: Kind courtesy Katrina Kaif/Instagram
Katrina's goofy — and yet so sexy — wink.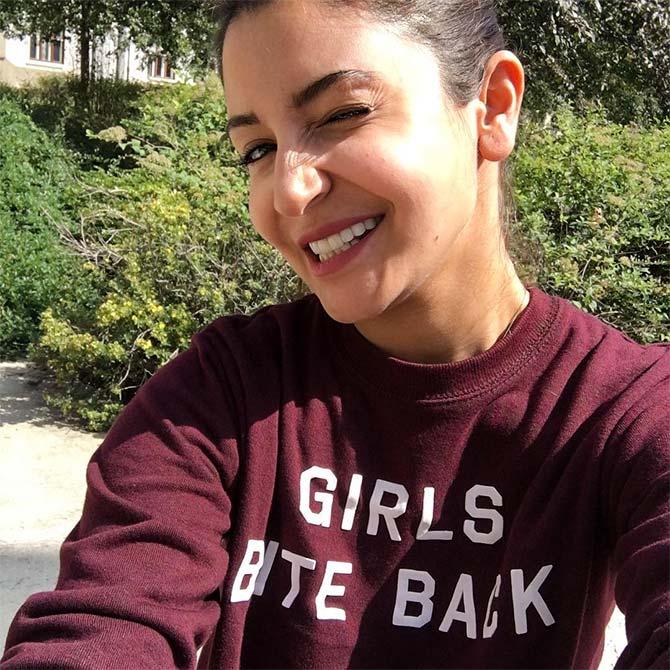 Photograph: Kind courtesy Anushka Sharma/Instagram
Anushka's expression goes with the slogan on her tee.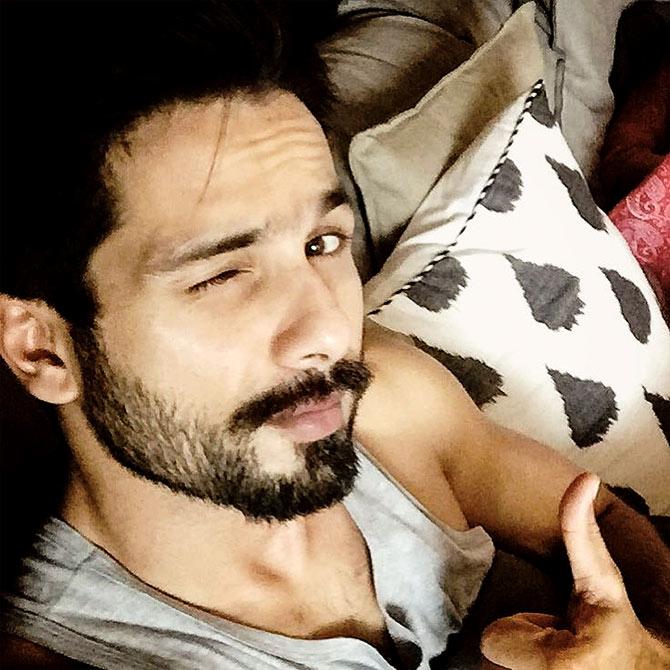 Photograph: Kind courtesy Shahid Kapoor/Instagram
Shahid chills with a wink.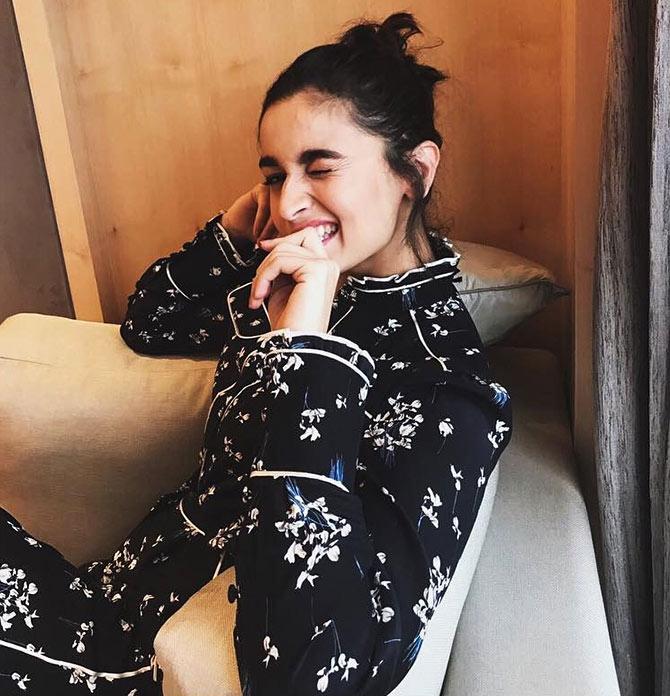 Photograph: Kind courtesy Alia Bhatt/Instagram
Alia Bhatt gets impish.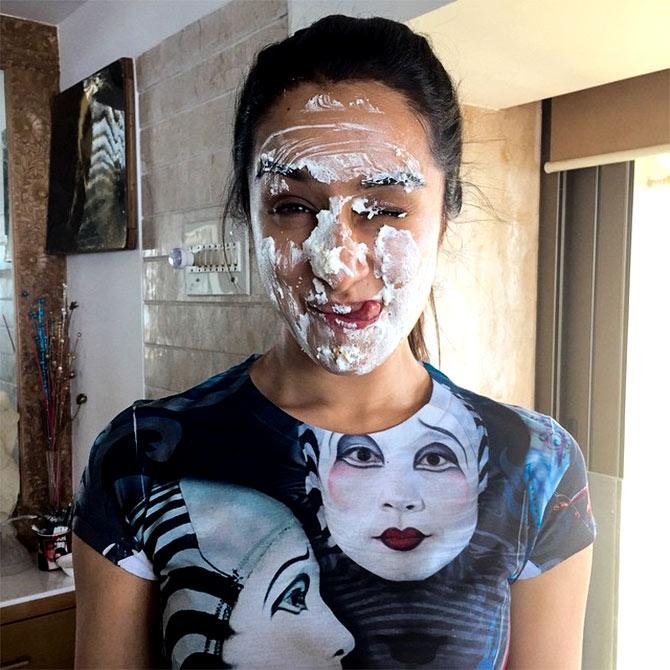 Photograph: Kind courtesy Shraddha Kapoor/Instagram
Shraddha likes the cake and wants to eat it too!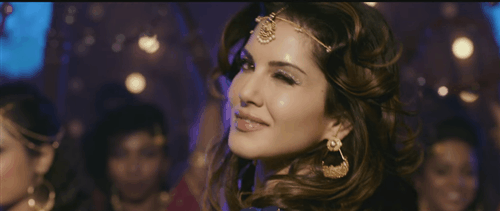 Photograph: Sunny Leone in the Laila Main Laila song from Raees.
Sunny has mastered the wink.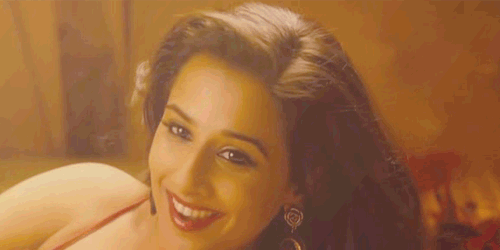 Photograph: Vidya Balan in The Dirty Picture.
Vidya gets naughty.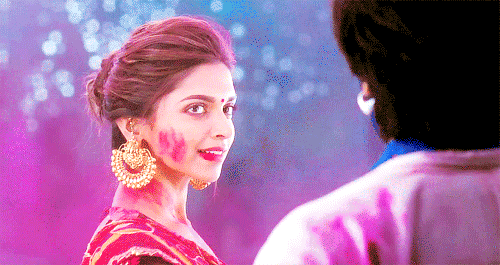 Photograph: Deepika Padukone in Goliyon Ki Rasleela Ram-Leela.
Deepika teaches you how to get the flirty wink right.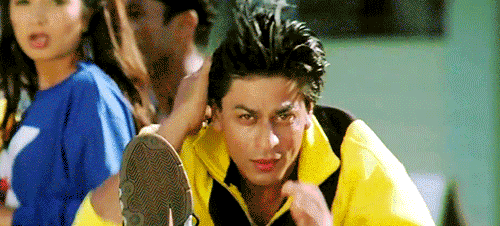 Photograph: Shah Rukh Khan in Kuch Kuch Hota Hai.
Can the Badshah of romance ever it wrong?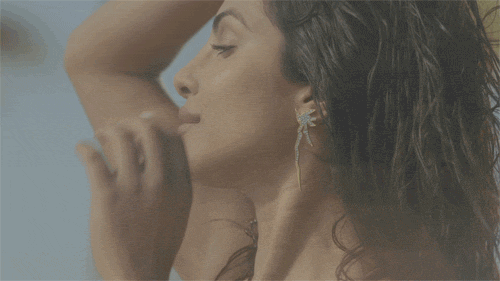 Photograph: Priyanka Chopra in Dostana.
PeeCee hots it up.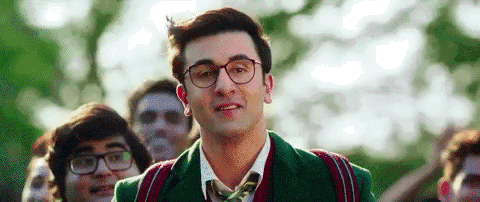 Photograph: Ranbir Kapoor in Jagga Jasoos.
Tease your friend with this wink.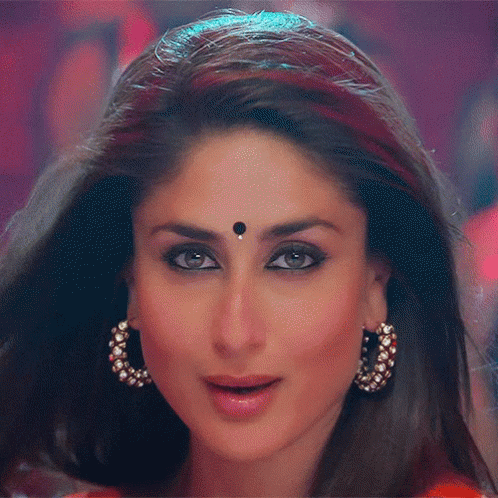 Photograph: Kareena Kapoor Khan in the Fevicol Se song from Dabangg 2.
Kareena is sexy and she knows it.


Photograph: Jacqueline Fernandez in the Aa Toh Sahi Se song from Judwaa 2.
Being cute and naughty at the same time.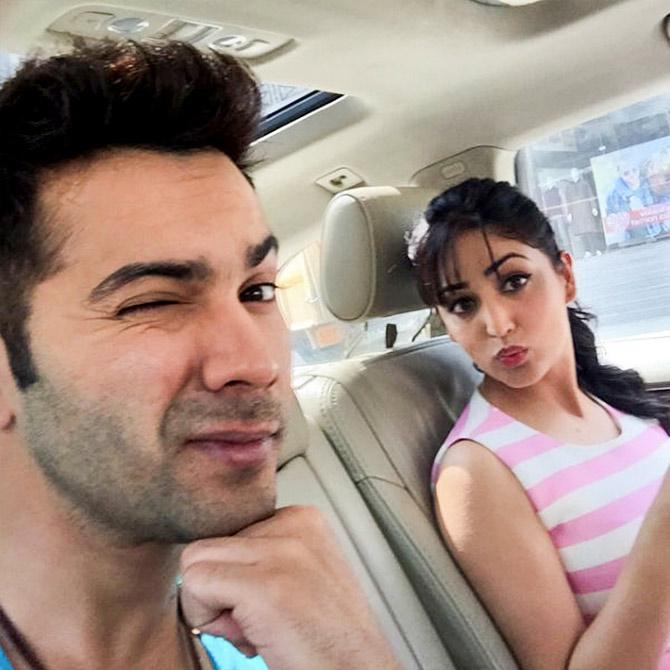 Photograph: Kind courtesy Varun Dhawan/Instagram
Varun's winky selfie with Yami Gautam!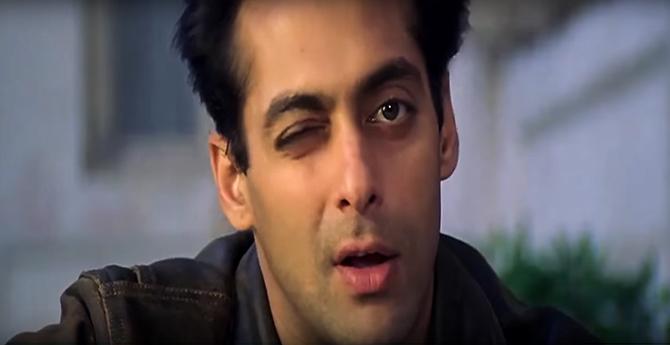 Photograph: Salman Khan in Pyar Kiya To Darna Kya.
Salman takes his chances in the 'Who blinks first' game…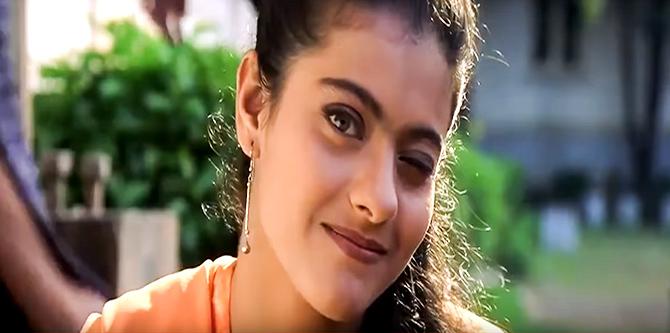 Photograph: Kajol in Pyar Kiya To Darna Kya.
…And gets one in return from Kajol.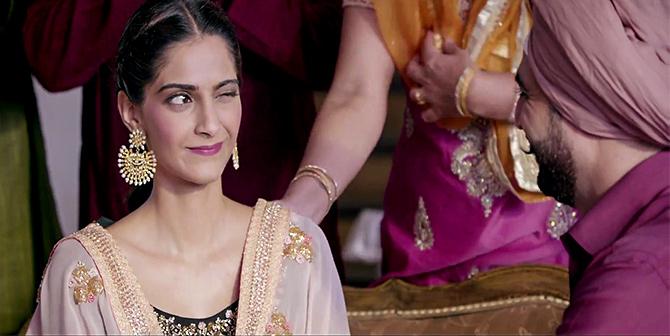 Photograph: Sonam Kapoor in Dolly Ki Doli.
Does Sonam get the wink right?