M&P10 RIFLE: SMITH & WESSON'S SUPERB 6.5 CREEDMOOR
The last time I tested a Smith & Wesson M&P10 rifle, my expectations were shattered—in a most positive way because the gun performed far better than I expected it to. I had just wrung the rifle out during an NRA Outdoors long-range shooting school held in Utah and Wyoming. Over the course of two days of high-intensity shooting, Several other outdoor scribes and I successfully shot basic, stock M&P10 rifles, with their pencil-thin, 18-inch barrels, at distances up to 1,000 yards. The only modification to the 308 Win.-chambered rifles was the addition of a Magpul PRS buttstock. Using rifle scopes with custom-cut turrets, we were, to a man, astonished at how well the M&P10 shot. The highlight of the school, for me, was shooting a group at half a mile that you could cover with your hand.
Given that sort of performance from a stock M&P10, I naturally had high hopes for the newest member of the M&P10 clan when Smith & Wesson this year announced the arrival of a new version of the rifle from S&W's famed Performance Center. The new gun would be chambered in 6.5 Creedmoor—an inherently accurate cartridge. For the uninitiated, the Performance Center is where modern gun-making technology meets old-world craftsmanship. The gunsmiths at the center specialize in taking production guns to the next level in terms of appearance, reliability and accuracy.
According to S&W's Matt Spafford, "When designing the Performance Center M&P10 6.5 Creedmoor, each component was selected and manufactured to enable accurate, long-range shots with the popular 6.5 Creedmoor caliber." The rifle starts with the same basic components as any M&P10. The receivers are machined from 7075-T6 aluminum and have a hard-anodized black finish to protect the surface. Fit and finish on the rifle are very good. The upper mates to the lower receiver without a hint of wobble, and nothing rattles on this gun.
It has a beefed-up carrier and bolt to handle larger calibers. The carrier and gas key are chrome lined, and the firing pin is chrome plated. From this point, the Performance Center rifle diverges sharply from the basic M&P10. Here's a closer look at what makes this gun worthy of the Performance Center stamp.
THE M&P10, RE-IMAGINED
Starting at the business end, the new Performance Center M&P10 in 6.5 Creedmoor uses a 20-inch, medium-contoured barrel versus the 18-inch, thin-profiled barrel of the original M&P10. Made of 4140 carbon steel, the barrel has a 1:8 twist rate and 5R rifling. Many claims have been made for 5R rifling, including higher velocity, less fouling and better accuracy. I can't vouch for that with any empirical data, but I can say that every rifle I've shot to date with 5R rifling has demonstrated decent accuracy.
According to S&W's Spafford, 5R rifling benefits the shooter "by causing less bullet deformation for better consistency of accuracy from shot to shot and greater bullet stability over multiple shots."
The muzzle of the barrel is threaded 5/8×24 for attaching a muzzle brake or suppressor and comes with a thread protector in place. The barrel surface is hardened and protected, inside and out, with S&W's Armornite finish, which is actually a salt bath nitride process that hardens the surface of the steel, giving it greater corrosion resistance and slightly greater lubricity. Another big change from the stock M&P10 is the use of a fixed-length Magpul MOE rifle stock, which mates to a rifle-length receiver extension tube.
The stock feels more substantial and solid than collapsing stocks and might contribute to accuracy as a result. However, its straight-back lines will require you to experiment when mounting optics to achieve comfortable eye alignment. The stock has a 1.25-inch sling loop at the bottom rear and 1.5-inch push-button QD swivels front and rear.
"Federal's new Gold Medal 130-grain Berger Hybrid Load actually performed a little better, in MOA terms, at 200 yards than it did at 100 yards."
For the handguard, the Performance Center partnered with Troy Industries to design and manufacture the Performance Center-specific 15-inch Troy Alpha M-LOK free-float handguard. There's a host of accessory mounting options with a full-length Picatinny rail up top and a total of 52 M-LOK slots at the 1, 3, 5, 6, 7, 9 and 11 o'clock positions.
The Performance Center made a solid choice of pistol grips for the rifle, choosing to use the Magpul MOE Plus grip, which complements the rifle nicely. This grip has a one-piece reinforced polymer body with wraparound rubber overmolding to provide a sure grip under all weather conditions. It has a beavertail backstrap for improved ergonomics and a hard polymer protective bottom edge. The standard grip cap accepts optional battery and lube storage cores. With the new barrel and furniture boosting the unloaded gun's weight from 7.7 pounds to slightly more than 9 pounds, this Performance Center rifle is no lightweight.
Then again, it wasn't designed to be a featherweight mountain rifle; it was designed to be a stable, solid platform to help you place bullets on target at distance. Even so, the combination of the Magpul grip and Troy handguard gives this rifle a trim, handy feel. It still has a definite weight-forward balance, but that can be an asset when shooting off sticks or a rest at distance in wind.
Southpaws will love this gun, because controls on the rifle are truly ambidextrous. On the left side of the receiver, you'll find a standard safety selector, along with a paddle-style magazine release and bolt release. The right side of the receiver has a standard safety selector and paddle-style bolt release but uses a traditional push-button magazine release. One of my gripes with the original M&P10 (and most factory AR-platforms rifles, for that matter) is the trigger. The one on the gun I used in the long-range school broke at an average pull weight of 5 pounds, 15 ounces and had a little creep in it. The Performance Center gun's two-stage match design trigger, machined by hand to Performance Center specifications for optimal trigger pull weight and feel, is a considerable improvement. After a very light initial take up, it stacks quickly and breaks cleanly and crisply, with no creep.
I found that it broke at an average pull weight of 4 pounds, 9 ounces, as measured on a Lyman trigger gauge. That 1-pound-and-change reduction in pull weight might not sound like much, but it makes a big difference in a trigger that breaks as cleanly as this one.
REACHING OUT
Functionally, the rifle ran flawlessly throughout testing. It fed, fired and ejected with no issues using the supplied P-MAG 10 LR/SR Gen M3 7.62X51 (308 Win.) magazine. It was a little rough on spent 6.5 Creedmoor brass from a couple of factory loads, but that's to be expected.
For accuracy testing, I set the rifle up with a Steiner GS3 4-20X50mm scope, which has become one of my  favorites for testing. The scope was mounted in a rock-solid, cantilevered Weaver Tactical SPR 30 mount. It proved to be a great combination. I began by running five different factory loads, ranging from 120 to 143 grains, over my CED M2 chronograph and found that the drop-off in velocities out of the 20-inch barrel from factory-stated velocities wasn't all that significant. Variations ranged from 179 fps to 92 fps slower than factory numbers, with two Federal loads showing the least velocity loss.
Accuracy testing followed. Shooting three five-shot groups per load on a windy day, results showed a little horizontal stringing but were quite good for the conditions. Three of the five loads produced best groups of 1 inch or better, despite the wind. Top accuracy honors went to Hornady's Professional Hunter 143-grain ELD-X load, which produced average groups measuring 0.79 inch and a best group measuring 0.76 inch.
However, 100-yard groups only tell part of the story. Long, low-drag bullets may take a little time and distance to fully stabilize. When they do, it's not uncommon for such bullets to perform as well or better, in minute of angle (MOA) terms, at longer distances. That proved to be the case with a couple of the tested loads. While I didn't have a chance to test the rifle at distances I would consider to be truly long range, I did shoot several of the best-performing loads at 200 yards. The results provided a solid hint of the rifle's true accuracy potential. Federal's new Gold Medal 130-grain Berger Hybrid load, for example, actually performed a little better at 200 yards, in MOA terms, than it did at 100 yards. The load produced average groups measuring slightly over 1 inch (1 MOA) at 100 yards, with a 1-inch best group. But at 200 yards, it shot average groups close to ½ MOA (1 inch) and a best group measuring 0.72 inch. Even that tight group showed a little horizontal stringing, and I believe the load would have done even better if I hadn't had to contend with wind gusting to 16 mph.
"For the uninitiated, the Performance Center is where modern gun-making technology meets old-world craftsmanship."
Notably, at 200 yards, the Hornady ELD-X load also shot sub-MOA (2-inch or under) groups, as did the Winchester Match 140-grain BTHP load, and I have little doubt that any of these loads would deliver very good results at longer distance with this gun. Coyotes and game animals on the receiving end will, of course, be somewhat less enthusiastic about the new Performance Center rifle.
7 Best Hacker Apps For Android 2018
Welcome! Gamers, playing games on Android is nowadays a very common trend. With these games a game hacking tool is is very necessary. In this article, I will share the list of the best game hacking apps for Android.
Game hacking apps are so important because these apps allow you to manipulate any game. These apps will help you to hack and crack any game to get unlimited game resources. Such as gems, coins, unlimited life, Amos etc. these apps are so cool that they help you to clear any level of the game when you are unable to clear it. It is very annoying sometimes when you struck at any level and can not clear it, These apps are very useful at that time. So, the best game hacking apps are listed below
Best Game Hacking Apps for Android 2018
This app allows you to clear any level of any game by providing you unlimited Amos, gems, coins, and lives. This is also used to purchase any apps from Google play store, without using a penny. It skips the payment gateway during the purchase of any premium app.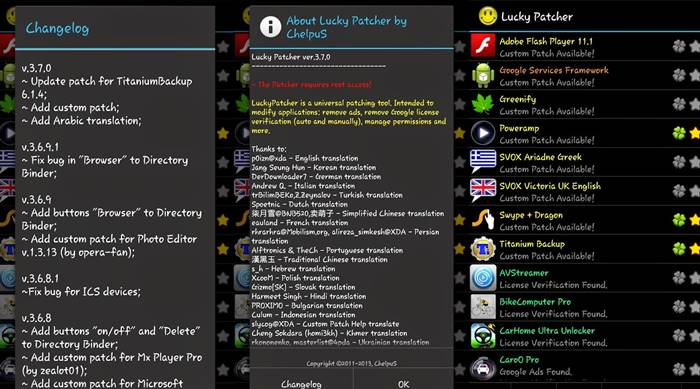 Highlights
You can get any premium app for free
Makes the app's ad free
Helps you to clear hard levels of any game
You can easily get all features of any game.
This game hacking app is the best game hacking app for Android platform. It allows you to manipulate the game settings and get unlimited resources. This app also helps to get premium apps for free. It removes ads from the app and removes bugs. It works only in rooted devices.
Highlights
It comes in multiple languages
Understands fazzy and accurate searches
Remove bugs
Filters the data
Prevents the Ads.
This app is another best app for hacking games, and brings you unlimited resources, also clears levels for you. It also bypasses the payment gateway during the purchase of any premium apps. Thus this app allows you to enjoy your games without any interruptions
.Highlights
Purchase free games for you
Allows you to manipulate game settings
Also works on non-rooted devices.
Useful for near about all devices.
Overcomes payment gateways.
This app is the best game hacking app, as it allows you to modify the games, From purchasing the game for free to creak any version of the game to bring you unlimited resources, for helping you out to clear any hard or annoying level of the game.  The best part is that you need not root your mobile to use this app.
Highlights
Allows you to get app for free
Hack and crack any version of your favorite game
Works on nonrooted devices
Easy to add new units.
This is another premium quality game hacking app that provides you the chance to modify the game variables by hacking the game. This app is useful each and every time when you found any stage of the game hard to clear. Using this app you can increase the number of coins, gems, amos etc. This app will only work on rooted Android devices, you can check smartwoop to know how you can root your device.
Highlights
Android rooting is required
You can cheat any level of the game
Give you all the premium features of the game
Gives you a chance to take all the paid games for free.
This game hacker app is the most popular among all. Because this app gives the player some extra features than the other game hacking apps. The cheat engine enables the player with more power than the opponent. This app is developed by Dark Byte. This app also brings you the facility to make your modifications in a way you want.
Highlights
This app is very robust
Tutorials are available
Allows the player to make his/her own modifications
But all games are not available for this app.
This app is the best app for you guy as per my perspective. Because this app has everything that you want in your game hacker app. It seems like the developers know all your needs They have everything to provide you. Thus this app becomes the favorite hacking app for many people.
Highlights
Provides you more power
Searching for rival is automated
A vast list of games that can be played
The developers come with updated version very shortly
Works on both rooted and unrooted devices.
Our verdict
In this article, I have provided the list of the best game hacker app for android. Now it is your turn to check them out and select the best suited for you. You may find dozens of the game hacking app on the market but the above mentioned are the best among them.
So, I hope you guys liked the article, now and enjoy your games with these hacking app.
Top 10 Most Attractive Billiards Players
Agree or disagree, but these are my personal selection of the top 10 most attractive billiards players. I encourage you to check out their biographies.
Here' below are ten most attractive, hottest women pool players from around the world.
10. Emily Duddy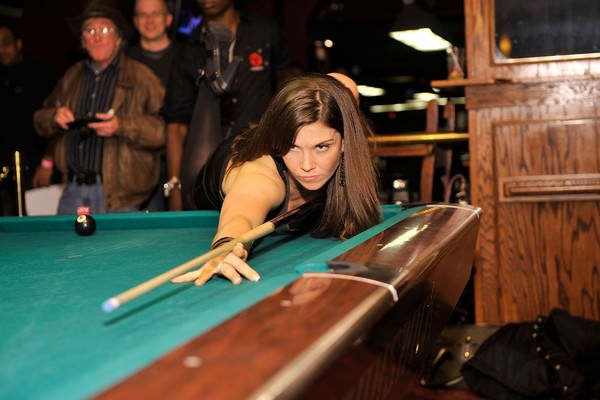 Nickname: "The Butterfly Effect"
Ranked as one of the top 10 best women pool players in USA. Emily Duddy is at No. 10 in our list of most attractive but hottest women pool players. She also was a star on TruTV's pool reality show, "The Hustlers". At the age of 26, she began her professional career in 2010. Also, in the same year, she took the title of "Rookie of the Year." Now, she has represented the USA in 7 World Championships in countries including China, Taiwan & The Philippines.
9. Mary Avina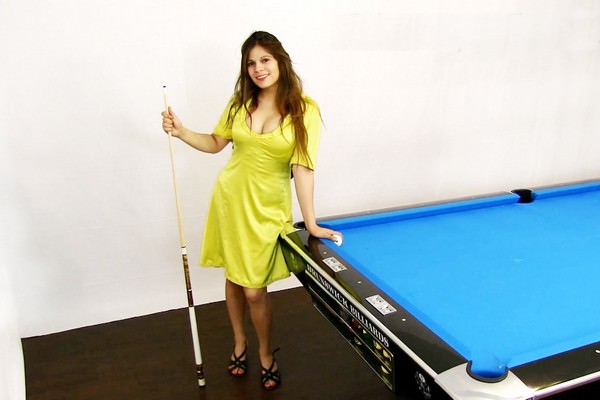 Nicknames: Princess, The Red Angel, Trick Shot Princess and The Princess of Pool/Billiards.
Born in Riverside, California; this Spanish American hottie comes at no. 9 in our list. Mary currently resides in Fort Worth, Texas. She began shooting billiards at the age of 14. In addition, Mary loves to paint, and has been a model. She's also a billiard instructor and a martial arts instructor. She is known for trick shot videos all over the internet, and is called a trick shot artist. Princess, one of the most desirable women in sports.
8. Angelina Paglia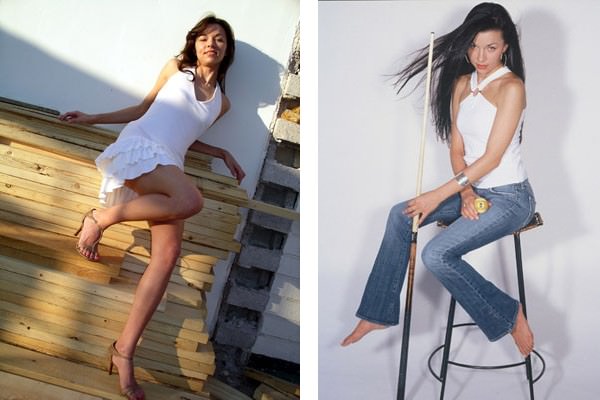 Nickname: "Angel"
Born in Michigan, USA and currently resides in Arizona, USA. Angelina, or "Angel" has been a touring pro since 2004. A surprising fact about her; is that she is a synchronize swimmer and a violinist. In addition, she enjoys modeling as well as acting. She began playing billiards when she was 10 years old. Then now she held many titles and to be held.
In 1998 Angel was the Duffrin Tour Champion (Canada).
In 1999, 2000 she was titled Arizona State 8-Ball Champion. Also in 1999, 2000, 2001 the Arizona State 9-Ball Champion.
2000, 2001 All-American Tour Champion. Also, in 2001 BCA North American Master Scotch Doubles Champion.
In 2002 NY Tri-State Tour Championships.
In 2003 AWBT Season Opener. Also, 2003 Coors Light Qualifier.
7. Ewa Mataya Laurance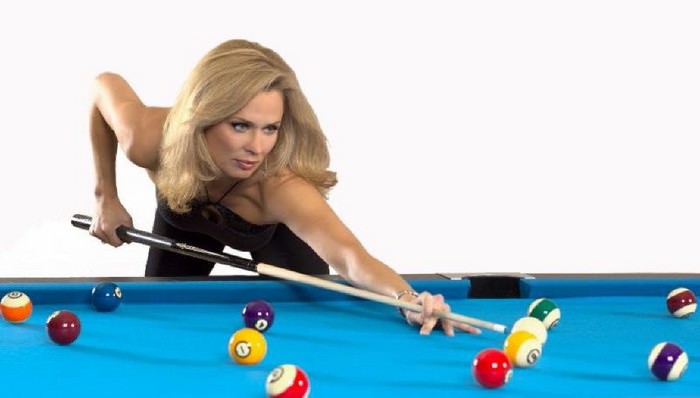 Nickname: "Leading Lady of Billiards" or "The Striking Viking"
This Swedish –American was inducted into the Billiard Congress of America's Hall of Fame in 2004. She is also known through her career in the Women's Professional Billiards Association as a sports writer and sports commentator for ESPN. Ewa is one of the authors of "The Complete Idiot's Guide to Pool & Billiards". She came to the U.S. at the age of 17 to represent Europe in the World Championships and, with the support of her family, decided to stay. Her career as a professional tournament player, trick-shot artist and television commentator still takes her around the world, but since 1999 she and her family—plus an evolving menagerie of horses, cats and dogs—have called South Carolina home.
6. Neslihan Gurel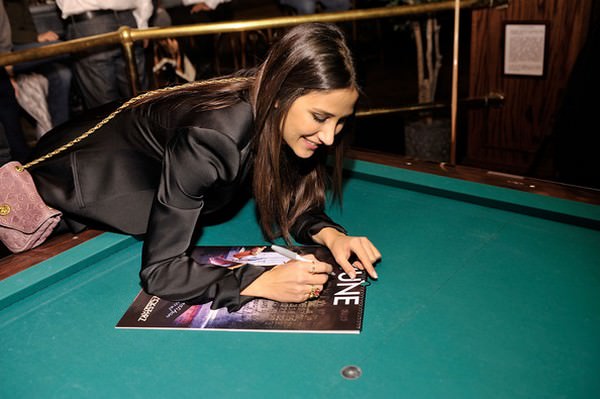 Nickname: "Nes"
Ms. Gurel is a native of Ankara, Turkey. Proving to be more than just a pretty face, she is highly athletic. Starting; with her winning first place in Ankara Swimming Championships in 1995. Afterwards, she played both football and volleyball. Well rounded competitor, "Nes" is also a champion dart player; garnered over 30 cups from international and local tournaments. Neslihan Gurel is majoring in fashion design, with a focus in shoes. Her Golden Retriever's name is "Ma Cherie". In 2010 "Nes" was a Tri-State Champion, and in 2011 the BCAPL National Master Team Runner Up.
5. Borana Andoni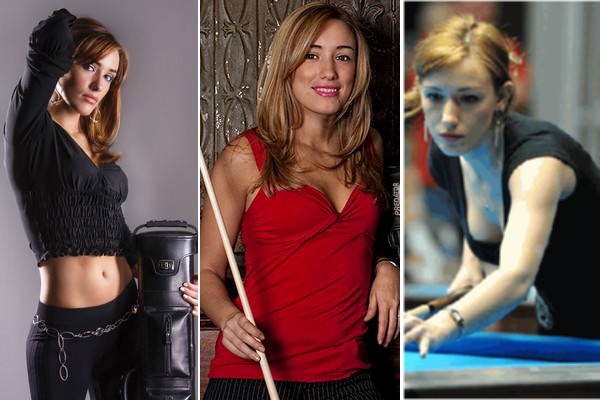 Nickname: "Queen Bee or Killer B"
Here is a beautiful Albanian brunette, now living in Bronx, New York. Borana Andoni was nicknamed "Killer B", by the late George "Ginky" SanSouci. She spends a lot of her free time, at Castle Billiards Lounge, which is also her main sponsor. Borana came to the USA from Tirana, Albania when she was 10 years old. She attended music school all of her life. She studied piano for 12 years, and the violin for 4 years. Being known as a "nerd" , Borana was in the top 5% of her class at LaGuardia Performing Arts High School. She has a bachelors in Finance and minor in mathematics that were earned at Fordham University. She is pursuing a masters in statistics as well. Amsterdam Straight Pool Champion, 2010 "Predator 9- Ball Tour Female Player of the Year", Tri- State Tour Champion; a woman of many hats and titles.
4. Jeanette Lee
Nickname: "Black Widow"
Repeatedly recognized by Billiards Digest as one of the sport's most powerful people. This gorgeous and fearless mother of 6; has claimed over 30 national and international titles. Formerly the number 1 player in the world and is currently ranked number 3. She was inducted into the Women's Professional Billiard Association Hall of Fame in 2012 and the BCA Hall of Fame in 2013.
Jeanette was named the WPBA Sportsperson of the Year in 1998 and has also earned Player of the Year honors from both Billiards Digest and Pool & Billiards Magazine. In 2001, Jeanette was the gold medalist for the United States at the World Games in Akita, Japan – the first time the sport of billiards was ever included – and she participated again in the 2013 World Games held in Cali, Colombia.
She was raised in Brooklyn, NY, currently residing in Indianapolis, Indiana. At the age of 13, Jeanette was diagnosed with scoliosis; she underwent surgery and although it was labeled a success, her passion for the Billiards game, often lead to intense pain.
3. Jennifer Barretta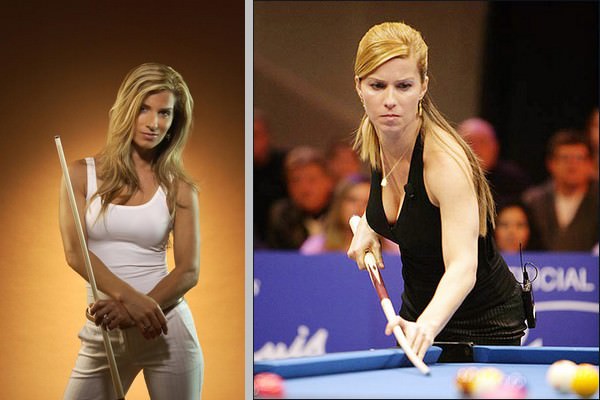 Nickname: "9MM"
This blonde bombshell is from Norristown, Pennsylvania. Her billiards game of choice is 9-ball, and has been named one of the top 10 female 9- ball players in the world. Jennifer Barretta is a natural athlete and born competitor. Also, she was even featured in a 4 page article in the well known Playboy Magazine. Starting as a small town tomboy; Jennifer became a tennis player, competed in fitness pageants, and has set out to conquer the billiards industry. Jennifer Barretta was voted into ESPN's "25 Sexiest Female Athletes of all time" and then "The Top 16 Sexiest Female Athletes" on InGameNow.com as well.
2. Anastasia Luppova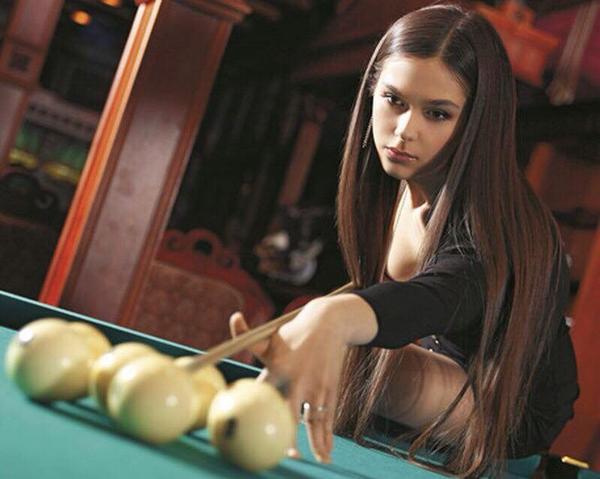 Anastasia Vladimirovna Luppova is the hottest Russian billiards player. Also, she top the list of world's hottest women pool players. Luppova is the two-time European champion in Russian pyramid. The Russian Master of Sports and the champion of Moscow in dynamic pyramid. In addition, she has won the Miss Billiards competition in 2009.
1. Shanelle Loraine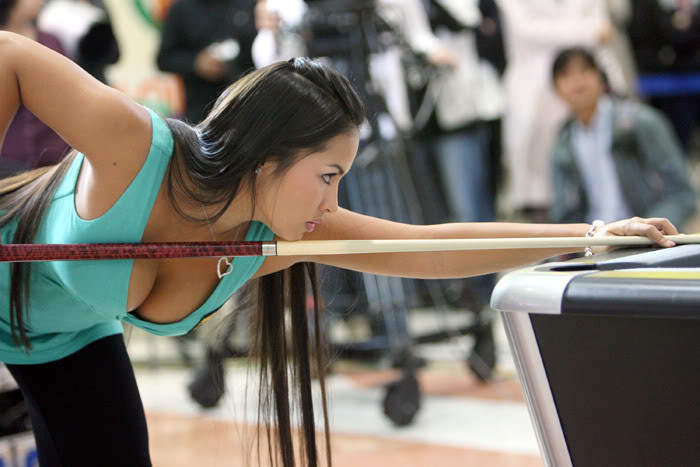 Shanelle Loraine born in Japan, raised in Guam, and once called Guam's best pool player. She's one the hottest women pool players in the world. Loraine began playing pool in 2000. Then she had played for four years on the University of Central Florida pool team. She was a sensation for a number of years. While she never snapped off a major event, she still has skill, beauty, grease and charm win over hearts and minds.
This week in games: PUBG goes to Hollywood, Monster Hunter: World gets a PC release window
We're back. I hope you enjoyed your holidays, if you celebrate. If not, well, I hope you enjoyed your less-eventful two weeks.
As you might expect news is pretty slow as people ramp up for CES next week. There's some stuff to recap though, as Monster Hunter: World gets its PC release date, Netflix explores making a PUBG movie, Need for Speed: Payback gets online free roam, someone makes a shooter where everyone's strapped into desk chairs, and more. This is gaming news for January 1 through 5.
Grab bag
If the recently concluded Steam Sale wasn't enough to fill your backlog, this week's Humble Bundle is pretty interesting, if only because the games on offer are such a weird ensemble. Tempest, LiEat, and Punch Club are at the $1 tier. Next it's Aragami, Beholder, and (of all things) BioShock Infinite at the beat-the-average tier. And if you want to jump to $12, Humble will throw in a copy of the incredible Zachtronics programming-puzzle game Shenzhen I/O.
Long live the king
The first Total War Saga game, Thrones of Britannia, draws ever closer. This week we get a look at King Alfred the Great, the central figure and progenitor of this particular Saga story. I'm hoping the animations actually look this good in the final game, because this is a lot more impressive and natural-looking than previous historical outing Attila.
Worlds apart
When Capcom said Monster Hunter: World would launch on consoles in late January and then on PC later, I guess I assumed a Destiny 2-level delay—meaning a month or two. The reality is a bit more depressing, as World is "aiming for an autumn 2018 release" on PC. Ah well, plenty to play in the meantime.
EVE Valkyrie
CCP is slimming down fast. After shuttering its Atlanta studio in October, CCP announced this week that it's sold off CCP Newcastle (developers of VR dogfighter EVE Valkyrie) to Sumo Digital, which pinch-hits on many of Microsoft's games, is working on Dead Island 2, and also developed last year's excellent Snake Pass. An odd fit maybe, but I'm glad the talented crew at Newcastle was left intact. Valkyrie was a bit thin at final release, but it's still a pretty fantastic proof-of-concept and kudos to the team for having the vision to build out an interesting VR experience when the tech was still young.
As for CCP…well, they've still got EVE.
Free as a bird
Okay, listen: Online free roam was not the feature that would've saved Need for Speed: Payback. It's a terrible game. That said, it's baffling online free roam wasn't in the game at launch. Like…isn't that all anyone really wants from an online mode in an open-world racer?
Anyway, Ghost Games is adding it. No date yet, but we'll keep you updated.
Cel shaded
It's been a while since I've checked in with Ni No Kuni II but PC Gamersurfaced this 25 minute demo video this week and I found myself watching it because damn, Ni No Kuni II looks beautiful. I have no idea whether I'll like the actual game and its weird pseudo-Pikmin combat stuff but the cel shaded character models are just incredible.
Out of time
Here's a bizarre story about early PC gaming: I remember going to my local public library in 1996/1997 and browsing through shelves of software. In among the various utilities you could borrow, there was one small shelf of games—The Lost Mind of Dr. Brain and its follow-up The Time Warp of Dr. Brain, a couple of Broderbund games probably, and the FMV adventure game Titanic: Adventure Out of Time.
The Dr. Brain games are still abandonware, but good news: Night Dive picked up the rights to Titanic: Adventure Out of Time last year and it's now housedon GOG.com. From what I remember it's pretty fantastic—bearing in mind the limitations of 90's FMV, the game nevertheless attempts to be incredibly faithful to the Titanic's history.
Battle Royale
The saga of Playerunknown's Battlegrounds gets weirder by the minute. This week, PUBG Corporation's Chang Han Kim told Inven Global (via RPS) "I'd like PUBG to become a universal media franchise based on the game. We want to take part in diverse industries including e-sports, movies, drama, cartoons, animation, and more. In fact, we received a couple of love calls from a number of developers in Hollywood and Netflix."
Yes, we're now looking at the prospect of a film based on a game (PUBG) based on a film (Battle Royale). What a weird world.
Last Man Sitting
Besides, PUBG is old news. It's all about Last Man Sitting now, a game I first saw on Reddit and which now has a proper-stupid trailer. The gimmick: It's a shooter where everyone's in office chairs, and the only way to move is by shooting—the recoil sends you flying backwards. Game of the Year's never been so easy.