The horribly bleak answer to that lingering questionin 'Black Mirror'
story contains spoilers for Black Mirror Season 4, episode 1.
The premiere and most talked about episode of Black Mirror's fourth season, "USS Callister," ended on an uncharacteristically happy note — or at least happy for a show seemingly engineered to induce sickening paranoia in its viewers.
Or so we thought.
Because according to actor Jimmi Simpson, and in true Black Mirror fashion, there's a "but" to even the moderately happy ending of "USS Calister." In an Entertainment Weekly interview, he revealed a personal pet theory to the lingering question of what exactly became of his lovable Spock stand-in, Walton.
And oh boy, bleak does not begin to cover it.
To recap: The episode revolved around the "Star Fleet" (read Star Trek) superfan Robert Daly escaping his unsatisfying work life through a virtual reality game of his own making that allows him to play as captain of his own crew. But, adding creep factor to pitifulness, the crew members aren't just a bunch of programmed NPCs. They're digital copies of his coworkers' actual consciousness, enslaved to an eternity of this empty half-life where they must act out his nerd wet dreams — or suffer the consequences.
In the end, though, the crew manages to narrowly escape through a black hole that brings them to the game's larger online world, leaving Robert to rot in a black purgatory of broken code.
But conspicuously left out of this triumphant victory is Simpson's Walton, arguably the true hero of the story that sacrifices himself at the climax to ensure his friends' escape. Last we see of him, Walton is screaming in abject agony as he "burns to a crisp" in the ship's jet propeller — denied even the sweet relief of death since he's a piece of computer code.
The optimist in us wants to believe that, once the crew made it past the wormhole, Walton at least got deleted, finally released from his suffering. But according to Simpson, "My take is — and you'll have to ask [show creator Charlie Booker], I'm not writing his script — but, yeah. Screaming cells for all eternity."
Ooooof. So Walton was, in all likelihood, left to live out the rest of his time in a perpetual state of undying torment. That's a hard pill to swallow for even the most tortured Black Mirrorcharacter (which is saying a lot, since there's no shortage of those in the anthology series).
Evidence in the episode and series as a whole do support Simpson's theory, though. I mean, no good digital deed ever goes unpunished in Charlie Booker's futuristic hellscape. And as Simpson pointed out, it's Walton's initial callousness toward Robert that inspires him to create this digital revenge fantasy playground in the first place.
"It's essential, I think. These people [on the Callister] have been tortured for what feels like hundreds of years," Simpson explained. "It's not about getting redemption… He's not trying to redeem himself; he's trying to make it right for the people, because he f—ed it up. It's not about now give me a thumbs up; I'll never see their thumbs up, but hopefully they'll be free."
So there you have it, folks. Redemption is not possible — and being rude to your weird coworker is grounds to damn your immortal digital soul to a Promethian-esque punishment of neverending physical torture.
Avengers: Infinity War Content Coming To Marvel Games
We are literally just days away from the release of Marvel's Avengers: Infinity War in theaters, and the company is going all out on the marketing push for the blockbuster film. That includes its games division, in which many of its titles will soon be updated with Infinity War content.
Marvel Games filled us in on what games will be getting updates over the next few weeks, including mobile favorites like Marvel Future Fight and Marvel: Contest of Champions, as well as the console hit Lego Marvel Super Heroes 2. The full breakdown can be found below — and you'd probably better gear up for Thanos' arrival.
Marvel Contest of Champions: April 19 – Players join Black Panther's Chadwick Boseman and Spider-Man's Tom Holland for a Champion Challenge. April 25 – Four new events surface, including the "Infinity Nightmare" story quest, a daily "Infinity Trials" quest, a solo challenge, titled "Vanquishing Blows" and "Infinity Dungeons", featuring social co-op quests. New characters launching include Proxima Midnight (available now), Corvus Glaive (April 26), as well as Captain America (Infinity War) and Iron Man (Infinity War) coming in May.
Marvel Future Fight: April 24 – Fight legendary battles in three iconic environments: Titan, Sanctum Sanctorum and Wakanda. The first wave of a two-part update debuts with new film-inspired costumes, including Thanos, Captain America, Iron Man, Spider-Man, Black Widow, Thor, Corvus Glaive, Winter Soldier, Proxima Midnight and Groot.
Marvel Puzzle Quest: April 19 – In-game event begins. April 24 – New supports become available, including Children of Thanos and Infinity Stones. New characters include Captain America (April 19), Black Widow (May 3), Okoye (May 17) and Spider-Man (Iron Spider) on May 31.
MARVEL Strike Force: New Avengers: Infinity War characters assemble, including Thanos, Vision, Star-Lord, Loki and Doctor Strange.
LEGO Marvel Super Heroes 2: Event content coming soon with a new level and Avengers: Infinity War characters
Marvel Avengers Academy: April 26 – The in-game event goes live, featuring Scarlet Witch, Thanos, Killmonger, Cosmic Ghost Rider, and Thane (son of Thanos).
MARVEL Spider-Man Unlimited: April 25 – Updates include new film-inspired characters: Spider-Man (Iron Spider), Thanos (Boss Battle).
The company expects millions of players to partake in the Infinity War activities. It reported, "Marvel continues to be the one of the biggest licensed IPs in mobile gaming. During the month of February, Marvel's multi-game live event – which featured all-new characters, costumes and gameplay inspired by the box-office record-breaking film Marvel's Black Panther – was played by over 16M active players and generated close to 10M new installs for the Marvel Games portfolio."
Marvel's Avengers: Infinity War hits theaters on April 27.
How Can Tarot Reading Benefit Your Life?
Life can be described as a journey of self-discovery. With every step in life, you get to learn new things and make progress. But to unleash your full potential, you need to ponder about the past and the future. This is where tarot reading can help you. There are several aspects of life that can be enhanced or resolved through tarot readings. Let us take a look at how tarot reading can benefit your life:
Obtain New Perspectives
Everyone has their own perspective on life and whatever happens in life. Tarot reading helps you to gain a different perspective on what is happening in your life. It is as if a new window of knowledge opens up and you gain clarity about things that were not clear to you before. This awareness helps you to make decisions with confidence and stride towards your future with new-found enthusiasm.
Identify Varied Options
Sometimes it so happens that you fail to identify the various options available to you to reach a particular goal in your life. A tarot reading can enlighten you about these options and help you evaluate them. As a result, you can find yourself in a better position to choose the right direction to fulfill your goal.
Recognize Areas That Needs Improvement
It's a known fact that no one's perfect and there is always room for improvement in everyone. But more often than not, people fail to realize that they need to improve or do not recognize the areas that need improvement. With the help of tarot reading, you can gain insights into the areas in your life that need a bit of care and improvement. This one step can go a long way in improving the overall quality of your life. To know more about improving your life with tarot reading, you can check out https://www.psychic2tarot.com.
Overcome Your Worries And Fears
Anxieties and worries are a common part of life. Yet, sometimes they can reach such a crescendo that it may become difficult for you to focus on the positive aspects of your life. You may be inundated with tensions or become fearful about facing the challenges in front of you. Tarot reading can be a boon in such times. It can help you to calm down, overcome your fears, and face your struggles with renewed vigor.
Transform Your Life
Transforming your life is easier said than done. If you want to change your life significantly, a tarot reading may be the best place to start. You will be able to discover hitherto unknown or hidden facets of your personality. Also, you will be able to find the inspiration to adopt actionable steps and become a better and happier version of yourself.
Improve Your Relationships
It takes much effort to build harmonious relationships with others. A tarot reading can enable you to understand and improve your relationships and encourage you to nurture them. You will be able to appreciate the positive traits of your relationships and work towards developing them into long-lasting bonds.
7 Best Hacker Apps For Android 2018
Welcome! Gamers, playing games on Android is nowadays a very common trend. With these games a game hacking tool is is very necessary. In this article, I will share the list of the best game hacking apps for Android.
Game hacking apps are so important because these apps allow you to manipulate any game. These apps will help you to hack and crack any game to get unlimited game resources. Such as gems, coins, unlimited life, Amos etc. these apps are so cool that they help you to clear any level of the game when you are unable to clear it. It is very annoying sometimes when you struck at any level and can not clear it, These apps are very useful at that time. So, the best game hacking apps are listed below
Best Game Hacking Apps for Android 2018
This app allows you to clear any level of any game by providing you unlimited Amos, gems, coins, and lives. This is also used to purchase any apps from Google play store, without using a penny. It skips the payment gateway during the purchase of any premium app.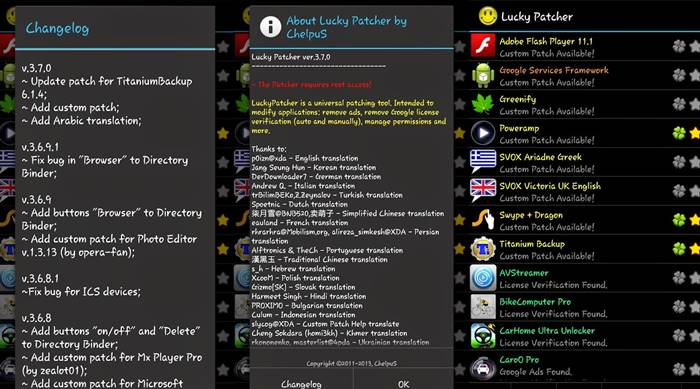 Highlights
You can get any premium app for free
Makes the app's ad free
Helps you to clear hard levels of any game
You can easily get all features of any game.
This game hacking app is the best game hacking app for Android platform. It allows you to manipulate the game settings and get unlimited resources. This app also helps to get premium apps for free. It removes ads from the app and removes bugs. It works only in rooted devices.
Highlights
It comes in multiple languages
Understands fazzy and accurate searches
Remove bugs
Filters the data
Prevents the Ads.
This app is another best app for hacking games, and brings you unlimited resources, also clears levels for you. It also bypasses the payment gateway during the purchase of any premium apps. Thus this app allows you to enjoy your games without any interruptions
.Highlights
Purchase free games for you
Allows you to manipulate game settings
Also works on non-rooted devices.
Useful for near about all devices.
Overcomes payment gateways.
This app is the best game hacking app, as it allows you to modify the games, From purchasing the game for free to creak any version of the game to bring you unlimited resources, for helping you out to clear any hard or annoying level of the game.  The best part is that you need not root your mobile to use this app.
Highlights
Allows you to get app for free
Hack and crack any version of your favorite game
Works on nonrooted devices
Easy to add new units.
This is another premium quality game hacking app that provides you the chance to modify the game variables by hacking the game. This app is useful each and every time when you found any stage of the game hard to clear. Using this app you can increase the number of coins, gems, amos etc. This app will only work on rooted Android devices, you can check smartwoop to know how you can root your device.
Highlights
Android rooting is required
You can cheat any level of the game
Give you all the premium features of the game
Gives you a chance to take all the paid games for free.
This game hacker app is the most popular among all. Because this app gives the player some extra features than the other game hacking apps. The cheat engine enables the player with more power than the opponent. This app is developed by Dark Byte. This app also brings you the facility to make your modifications in a way you want.
Highlights
This app is very robust
Tutorials are available
Allows the player to make his/her own modifications
But all games are not available for this app.
This app is the best app for you guy as per my perspective. Because this app has everything that you want in your game hacker app. It seems like the developers know all your needs They have everything to provide you. Thus this app becomes the favorite hacking app for many people.
Highlights
Provides you more power
Searching for rival is automated
A vast list of games that can be played
The developers come with updated version very shortly
Works on both rooted and unrooted devices.
Our verdict
In this article, I have provided the list of the best game hacker app for android. Now it is your turn to check them out and select the best suited for you. You may find dozens of the game hacking app on the market but the above mentioned are the best among them.
So, I hope you guys liked the article, now and enjoy your games with these hacking app.