Sequels Of These Bollywood Films Will Be Released In 2018
I am waiting for these films to hit the theatres and you will too!
Sequels have become a new trend in Bollywood. As soon as the movie hits the silver screen, the director seems to be planning the sequel to that film.
Unfortunately, most of these sequels fail to impress the viewers because it drifts away from the original plot. Take for instance the Krissh series and the Don series.
However, this has not stopped the directors from making more such sequels. Here is a list of films that you should gear up to watch in the theatres this coming year:
1. No Entry Mein Entry
After the success of No Entry, the filmmakers are now in talks about making a sequel to the film starring Anil Kapoor and Salman Khan. However, reports have also been doing the rounds that Salman might be replaced by Arjun Kapoor.
2. Yamla Pagla Deewana 3
Bobby Deol is all set for this project. The actors recently shared pictures of their visit to the famous Golden Temple in Amritsar where they were shooting a sequence for the film.
3. Don 3
The third installment of Shah Rukh Khan's Don is work-in-progress and I can't wait for it to hit the theatres. Going by the rumours, Deepika Padukone might be seen in an all new avatar in this film.
4. Student Of The Year
The makers of the film recently released the first look of the film featuring Tiger Shroff and definitely is promising.
5. Sher Singh
We are soon going to see Ranveer Singh in Akshay Kumar's shoes for the next installment of 'Singh Is Kinng'series. According to sources, this is also going to be a comedy satire story.
6. English Vinglish 2
Gauri Shinde will also been releasing the next innings of her Sridevi starrer English Vinglish.
7. Total Dhamaal
This movie will also see Anil Kapoor and Madhuri Dixit's reunion after 17 years. Other members of the cast include Riteish Deshmukh, Ajay Devgn, Arshad Warsi.
8. Race 3
Guess what! Salman Khan is acting in the sequel of Race opposite Jacqueline Fernandez. He recently shared on Bigg Boss 11 that the shooting for the film has already begun.
9. Housefull 4
The fourth installment of the comedy series will also hist theatres, next year. In fact, the date has been fixed and the film will release around Diwali.
10. 2.0
This film is the sequel to Rajinikanth's film Robot. The film will show Akshay Kumar in a negative role.
That's all people. 
Comment below which film are you most excited about.
Advantages of nursery rhymes for young children
Advantages of nursery rhymes for young children
Who does not love nursery rhymes? Do we ever understand their advantages? In her book, 'Reading Magic', Fox M specifies that, "Professionals in literacy and child development have found that if kids know 8 nursery rhymes by heart by the time they're 4 years of age, they're normally among the very best readers by the time they're 8." Learn to Count by Kachy TV offer a host of advantages for pre-schoolers. Here are the key advantages:.
Language development: Rhymes use range of scope to develop the young child's pronunciation abilities. Apart from this, it also assists with constructing their vocabulary. By repeating and recitation kids learn the syntax of language. All this learning occurs the fun way! It is an unconscious learning.
Cognitive development: Counting Songs may seem easy. They help in the cognitive development of young children. The fundamental ability they pick up is memory and recall. For ages, this has been the approach of learning rhymes. It acts as the initial step in building kids' memory power. Kids learn how to understand the essence of the rhyme when they consistently pay attention to it. Hence, their understanding abilities are developed as well.
Physical development: Portraying actions for the rhymes, leaping and hopping while singing the rhymes guarantees young children achieve their motion turning points and establishes their motor abilities. It also enhances their muscles, joints and bones, and offers small kids with enough exercise.
Social and emotional development: The interaction with relative, instructors and other kids while reciting the rhymes grooms young children socially and mentally. They discover how to associate words with feelings. Social abilities are developed when standing in a circle to recite them or while performing out nursery rhymes.
Other advantages of  Numbers Songs consist of instilling in young children a love of reading and books, and boosting their imagination and creativity.
With numerous advantages, parents ought to start by singing nursery rhymes to their youngsters and go on to take part in dream have fun with them. Kids song can also be sung on long drives, strolls and treks.
By teaching children nursery rhymes, they learn where to naturally put tensions in words and sentences. Scientists have connected kids's experience with nursery rhymes to the development of level of sensitivity to the sounds within words, a capability they call "phonemic awareness." This is a needed structure for comprehending relationships in between letters and sounds and adds to their emerging literacy development.
Show your child how to have fun with Mom Goose by utilizing rhymes, books and songs. Sing them, say them, play them, and use them. You will be setting your child approximately be a great reader and having a good time at the same time!
Katrina, Ranbir, Alia, Shahid: Who winks BEST? VOTE!
Whose wink gets *your* vote?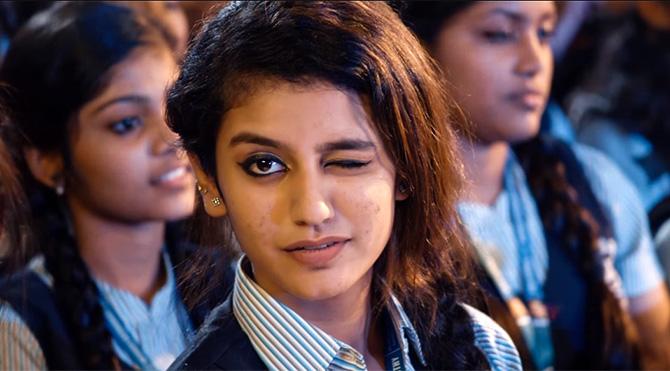 When Priya Prakash Varrier winked in the song Manikya Malaraya Poovi from the Malayalam film Oru Adaar Love she wouldn't have known it would get *so* monster.
The wink has gone superviral, and the WWW has been crushing on Priya.
We love her wink, decided to take a cue from that… and look at Bollywood.
Here's looking at the cutest — and sexiest — winkers in Bollywood.
Who does it best? Tell us in the poll at the bottom!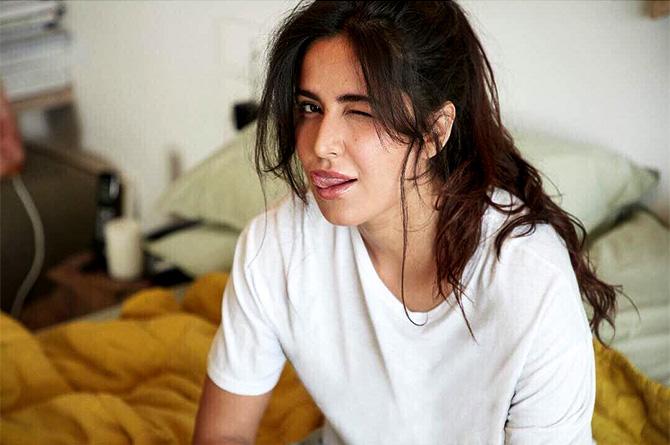 Photograph: Kind courtesy Katrina Kaif/Instagram
Katrina's goofy — and yet so sexy — wink.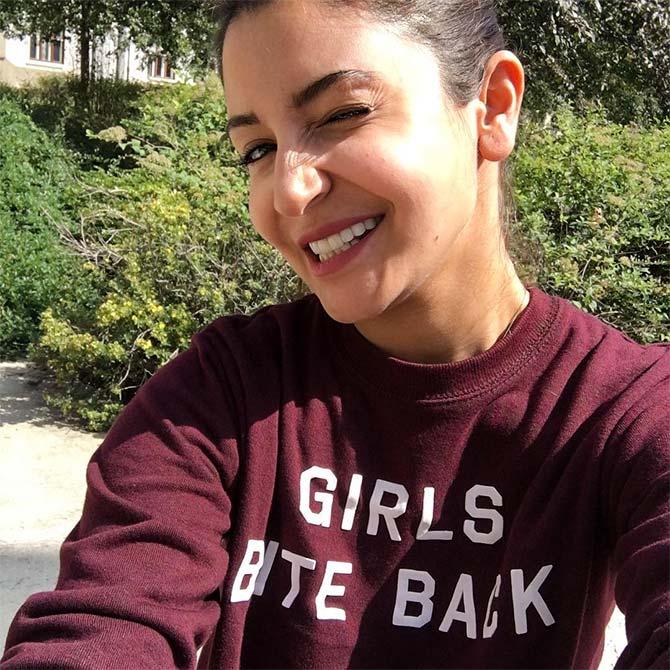 Photograph: Kind courtesy Anushka Sharma/Instagram
Anushka's expression goes with the slogan on her tee.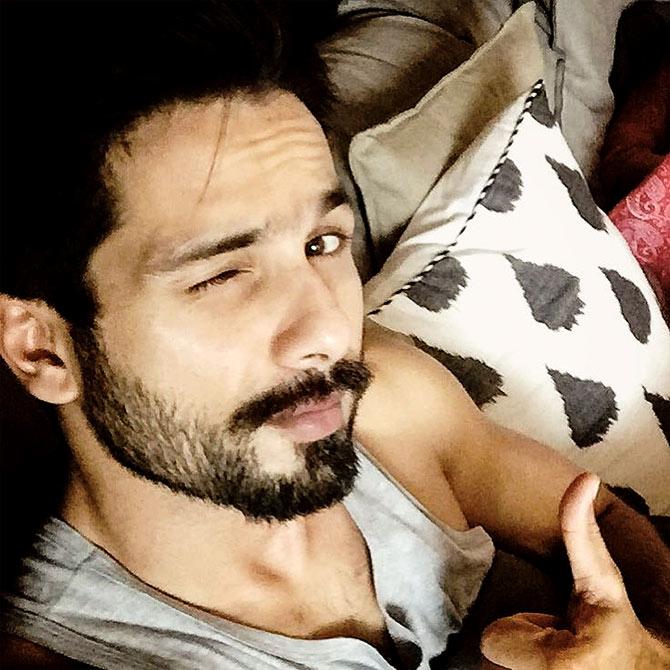 Photograph: Kind courtesy Shahid Kapoor/Instagram
Shahid chills with a wink.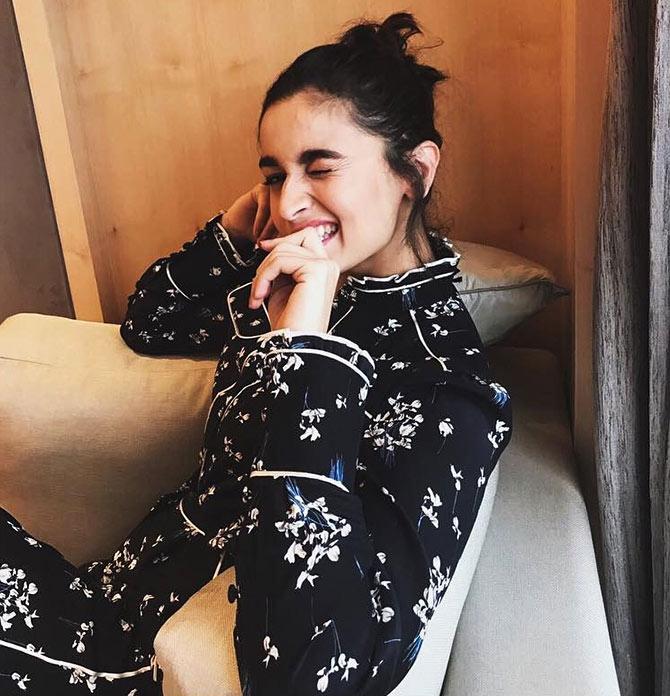 Photograph: Kind courtesy Alia Bhatt/Instagram
Alia Bhatt gets impish.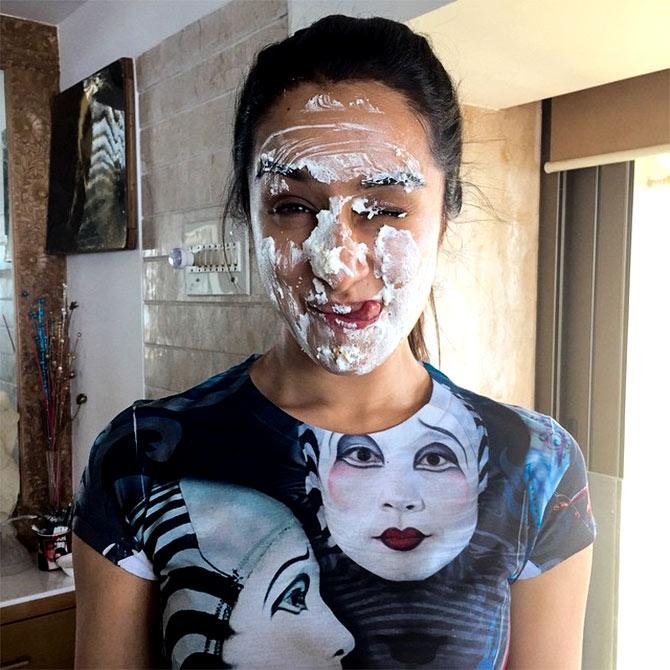 Photograph: Kind courtesy Shraddha Kapoor/Instagram
Shraddha likes the cake and wants to eat it too!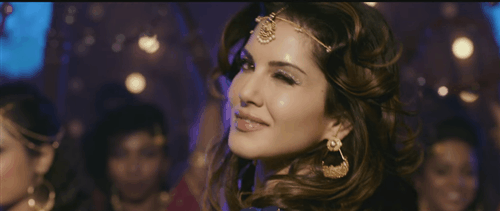 Photograph: Sunny Leone in the Laila Main Laila song from Raees.
Sunny has mastered the wink.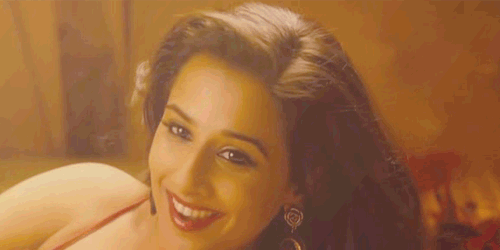 Photograph: Vidya Balan in The Dirty Picture.
Vidya gets naughty.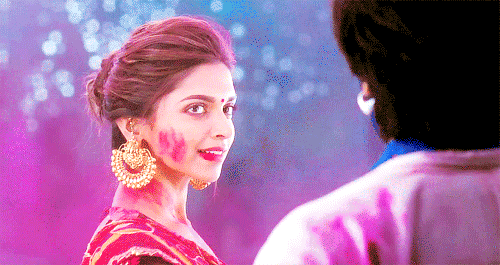 Photograph: Deepika Padukone in Goliyon Ki Rasleela Ram-Leela.
Deepika teaches you how to get the flirty wink right.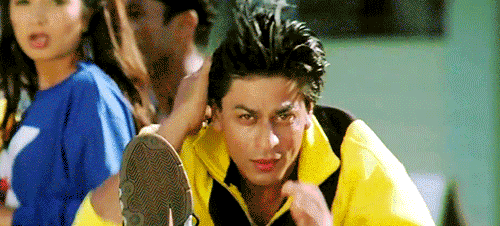 Photograph: Shah Rukh Khan in Kuch Kuch Hota Hai.
Can the Badshah of romance ever it wrong?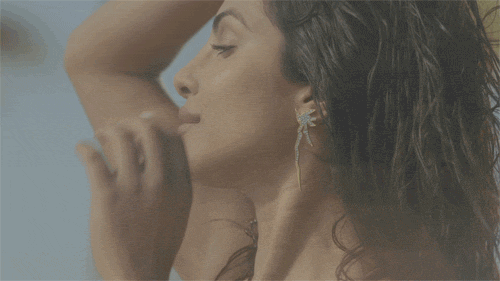 Photograph: Priyanka Chopra in Dostana.
PeeCee hots it up.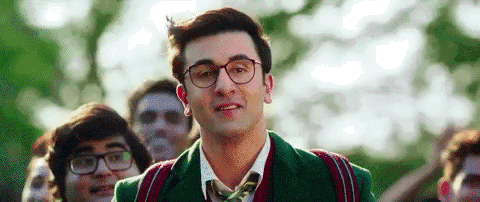 Photograph: Ranbir Kapoor in Jagga Jasoos.
Tease your friend with this wink.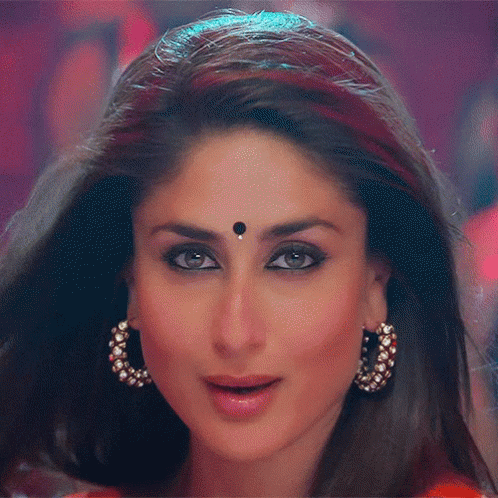 Photograph: Kareena Kapoor Khan in the Fevicol Se song from Dabangg 2.
Kareena is sexy and she knows it.


Photograph: Jacqueline Fernandez in the Aa Toh Sahi Se song from Judwaa 2.
Being cute and naughty at the same time.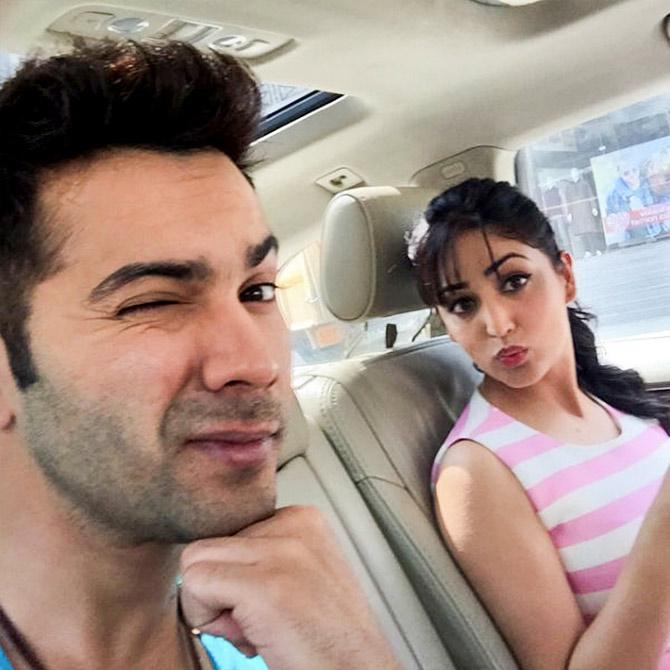 Photograph: Kind courtesy Varun Dhawan/Instagram
Varun's winky selfie with Yami Gautam!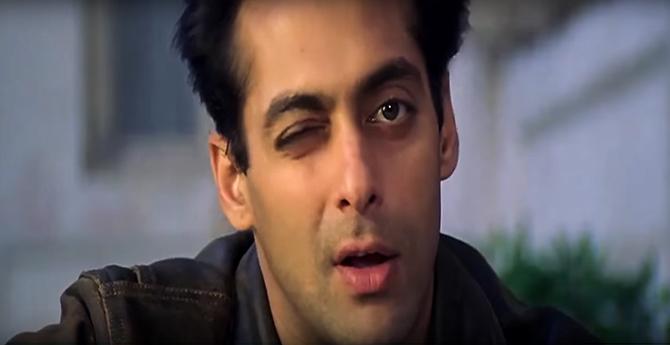 Photograph: Salman Khan in Pyar Kiya To Darna Kya.
Salman takes his chances in the 'Who blinks first' game…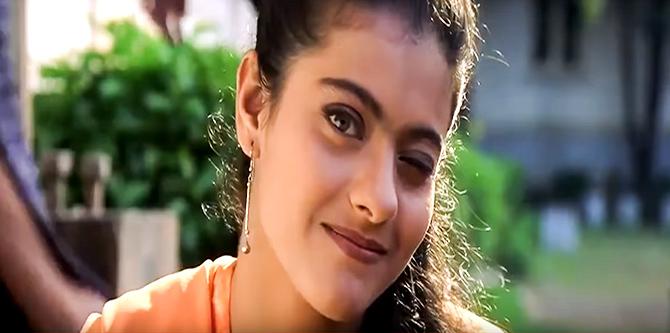 Photograph: Kajol in Pyar Kiya To Darna Kya.
…And gets one in return from Kajol.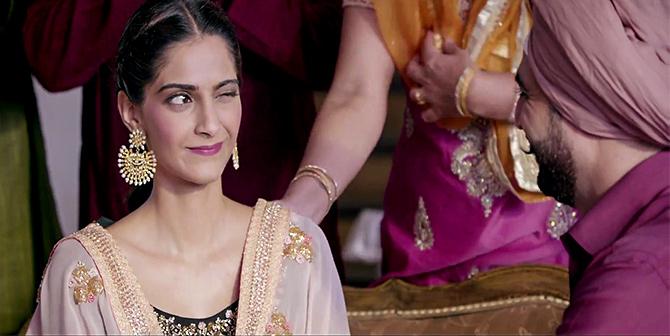 Photograph: Sonam Kapoor in Dolly Ki Doli.
Does Sonam get the wink right?
History of the Twelve-String Guitar
How would be the musical world without a 12 string guitar? The invention of a 12 string guitar was one of the best inventions in the guitar industry. This is a guitar that has 12 strings and produces a very rich sound as compared to other types of guitars. A 12 string guitar differs from a 6 string guitar in a variety of ways. They a have a narrow gap between the strings. They are also designed with a wider neck to hold the extra strings. These guitars also have a rich and harmonic resonant as compared to the 6 string guitars. Other ways in which this guitar differs from a 6 string include:
Have elongated headstock
Neck has a heavy duty reinforcement to hold the extra strings
Have shorter fretting scale
Feature a reinforced body
So, where did the 12 string guitar originate from? The first modern 12 string guitar was first seen in America. The person who doubled the strings is still unknown. There are so many controversies about the origin of this type of guitar. I will take you through two theories that explain the history of the 12 string guitar.
Theory 1: Italian Luthiers
This theory says that the first 12 string guitar was developed by Italian Luthiers who were working in guitar companies like Schmidt, Harmony, Oscar, and Regal in New York and Chicago. Way back, the Italian music has a history of wire-string. It could be they tried to double the strings of a 6 string guitar to come up with the best 12 string guitar. This theory supports that the first popular 12 string guitar has an Italian connection.
Theory 2: US
This is another theory that says that the 12 string guitar came to the US from Mexico. They also believe that the guitar originated in Mexico where they added strings to the 6 string guitar like in the Bajo sexton and GuitarraSeptima.
The truth is, regardless of who invented the 12 string guitar, it is considered one of the most creative musical instruments. In the 1960s some popular guitarists like George Harrison, Pete Seeger, and Roger McGuinn made the 12 string guitar popular for rock and pop music. Since then, the guitar was used by folk-rock bands in America in the 1970s.
Here are some of the advantages of a 12 string guitar.
Well known for its rich and beautiful sound
It provides fuller effects that can change a song from any genre
Provide a natural harmonic sound
Final Words
There is no clear definition of where the 12 string guitar originated. The two theories have different opinions as to where the guitar was first made. Regardless of who invented the 12 string guitar, this guitar is celebrated by many musicians in the world. I hope you have learned some history of the twelve-string guitar and how it is different from a 6 string guitar. Maybe you might consider trying a 12 string guitar.