Grief in Kasur as residents mourn murder of minor rape victim
KASUR: Grief and shock were evident on the faces of residents of Punjab's Kasur city as they tried desperately to come to grips with coldblooded murder of 7-year-old Zainab after being sexually assaulted for second day on Thursday. 
Zainab's body was found dumped in a garbage heap near Kashmir Chowk in Kasur on Tuesday. In light of initial postmortem, it was said the minor has been sexually assaulted multiple times before her murder.
The minor was a resident of Road Kot area of Kasur and was abducted on January 5 (Friday) while she was on her way to tuition centre.
The incident which shook the whole country and made headlines around the world was widely condemned and calls for justice echoed on social media and other platforms.
Tensions persist in Kasur for second day
Protests in the Kasur soon erupted after Zainab's body was recovered from a garbage heap on Tuesday, which are still ongoing.
The residents are protesting at Kali Pul Chowk, whereas the city's main artery has been blocked for commuters. Markets and shops are also closed in protest against the heart-wrenching incident.
The Punjab Bar Council also announced a complete boycott of courts today and lawyers have demanded immediate arrest of the killer(s).
The protests claimed two lives when police resorted to firing in a bid to stop the protesters from surrounding the District Police Officer (DPO) and District Coordination Officer (DCO) offices.
They were identified as Shoaib and Mohammad Ali. Their funeral prayers were offered on Thursday amid presence of large number of people including social and political activists.
The post-mortem of slain protesters is expected to be released later today.
Keeping the tense situation in view, the authorities have called in additional police contingents to control the law and order situation on Thursday.
FIRs lodged against policemen
Two FIRs have been registered against 16 'unidentified' policemen on the complaints of the slain protesters' relatives. The FIRs have been registered under murder charges.
To diffuse mounting pressure, authorities also claimed to have arrested two policemen for resorting to firing to disperse the protesters.
Punjab govt announces Rs1 million reward for info on suspect
Punjab Chief Minister Shehbaz Sharif on Thursday announced Rs10 million reward for any information about the identity of the culprit.
The chief minister also announced Rs3 million for heirs of the slain protesters, who were killed in police action on Wednesday.
Fast Instagram followers How to Use Instagram to Market Your Business
Picture talking about remains supplied a significant sociable update due to introduction associated with Instagram. The particular Instagram system is becoming greatly popular with more than 80 million clients that appreciate altering their very own pictures with effects and funky filter systems prior to talking about these with buddies as well as followers. Fast Instagram followers begin by using this brand new kind social media as a way to market their very own organization and make up followers. Everyone loves powerful creation, therefore posting images of products as well as workers could make all of them feel closer to you. This kind of advertising is what assists create brand devotion.
Fast Instagram followers-  how may your business make use of Instagram for advertising?
Here are some examples: Within Instagram newest update, customers now have the option to be able to label a specific location using their pictures that are preserved to some individual image chart. These may be given to your own followers.
This really is great for anyone who has an actual location or perhaps if you travel round the city, nation or even condition. For those who have booths from local craft festivals or other merchant occasions, you'll be able to click on a photograph and tag your location to allow your own followers understand where you can be located.
The entire idea at the rear of social networking is discussing. Your personal supporters as well as supporters are selling you with a chance to reach them on the more person level so make sure you are providing them with exactly the same. Take pictures of the staff at work. Photos related to approaching what to supply all of them the slip maximum. If you're on the highway, try taking some pictures on the way. Supply followers real senses of just how the situation is behind the curtain to assist them seem like a part of the brand.
If you use Tweets, you know how efficient hash tags can be from discussing. You should use the same on your Instagram pictures. Use hash labels that relate for your business or company to really make it simple for individuals to assist you in finding. For example, if someone makes jewelry, you can use hash tags such as #rings, #customjewlery, or even #necklaces. Look up well-liked hash tags which are used through equivalent manufacturers and include these to your photos.
Those who are presently making use of your items ought to be asked to snap a photograph related to by themselves utilizing it as well as label this and among your own hash tags. This can display people using your product or service as well as display the amount of individuals is happy with your business.
People love an opportunity to earn honors and taking advantage of Instagram to hold a photo levels of competition are a thrilling approach to provide them with what they need. You are able to ask for followers to deliver inside a picture of all of them making use of your product after which select a champ from one of them. You may proceed a different route via inquiring to send in a picture which shows something more abstract, like exactly what represents summer season for them.
There is a variety of the way to get creative and acquire much more followers through maintaining a contest using Instagram. Your own followers may tell their buddies who will should also participate in the enjoyment.
Why The Jupiter In Scorpio Transit Of 2018 Will Make Your New Year's Resolutions Stick This Year
Every single year it's the same thing. "New Year, new me!" when really, it's a new year, same sh*t. But this year, the Jupiter in Scorpio transit of 2018 means your New Year's resolution could actually stick. Those who are especially in tune with the vibe of the collective will probably notice that there's something especially "new" about this year; that regardless of how grand or minimal your New Year's Eve plans were, there was something about the night that gave it the feeling of a decidedly blank slate. Why is that? I'm glad you asked. While some might say nothing really means anything and we're all just wandering the planet until we die, I think it's because Jupiter is in Scorpio.
Jupiter is the planet of expansion, luck, and higher purpose, and Scorpio is the sign of sex, death, debt, transformation, and rebirth. When their powers combine, it endows us humans with a greater-than-average ability to assimilate our past experiences and come out of them healed and self-actualized. It's only by losing our way that we're able to carve a new path for ourselves. It's through total confusion that we are able to find genuine clarity. And it's from that point you can get really creative about what you want and how you'll go about getting it, uninhibited by fear or self-consciousness.
Jupiter has been in Scorpio since October 2017, and will stay there until November of this year, meaning we've already been in the midst of this transit. The transformative power of Scorpio has already been working to change our perception of faith, and of what that means. Before this transit, you might have thought faith meant believing things will work out in your favor. By now, you might be beginning to understand that faith is more blind than that. Having faith means believing things will work out, period. You can set an intention and let go of it without worrying how you might get there, and without rigidly grasping to what it needs to look like.
No matter where I am in my life, and no matter what happens, I have begun to see everything — yes, absolutely everything — that happens "to me" is actually a result of my beliefs. They are beliefs that are formed in my subconscious mind. Jupiter in Scorpio encourages us to examine (Scorpio) what beliefs (Jupiter) lie in our psychological underworld. We need to dig down, bring them up, and shine a light on those beliefs in order to ask ourselves, does this really represent our feelings?
For instance, if we want to make money doing what we love most, but we are aware of the belief (built off the childhood example of parental figures) that "adults hate their jobs," then we are doomed to consistently stay stuck in a career that is almost what we want. Every step toward doing what we love most is sacrificed in service to the belief that hating your job is the more "responsible" choice.
Another way this transit will affect people is by expanding their horizons in ways they never knew they could. Scorpio is a sign of hidden strength, and Jupiter is a planet that is about growing and expanding past any perceived limitations, either within us or around us. What others expect from you is no longer something you consider your concern. What others want from you is no longer your responsibility. As this transit makes it's way through your life, you will learn to set your own desires ahead of the desires others might have for you. You'll learn that when you set aside the expectations of others, you quickly surpass the expectations you held for yourself.
Guest post- an incredible way to boost traffic and to get backlinks
There are so many websites, but not all of them are on the top page of search engines. To bring them at the first page, more traffic and subscribers are required. Many ways are there to increase traffic, and one such tool is the guest post. It is the most effective strategies for bringing traffic. However, not everyone knows the right way of this, approach. Thus they fail in the process.
If you want to get more benefit from a guest post, it is necessary to post on websites such as HuffPost that overlap with the audience. Below, you will get the right way to use this strategy to send traffic to your website.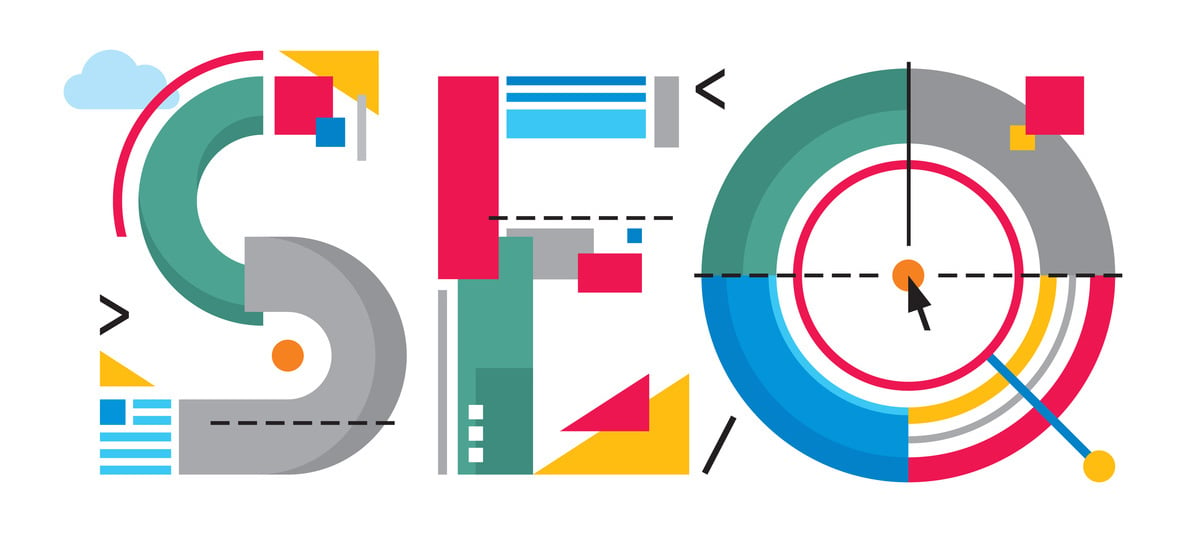 What is guest posting?
It is the writing process for high profile websites or blogs. In return, you can link yourself with them and enhance your ranking in the market. It is a very effective way to send the audience to your websites by dropping backlinks in your post.
What are your goals?
Before you use the guest post strategy it is necessary to know your goals. Your goals can be to:
Generate more traffic
Build authority and name
Build high-quality backlinks98
Define your goals and see your results after every blog post you write. If you don't get the desired result as per your goals, then you have to redefine your strategy. Your any effort will not be effective until you implement a good strategy. Here is the five-step process that you can implement:
Before you start it, make a strong online presence.
Identify blog that has sizeable audience that overlaps with your niche.
Every blog post has different guidelines for writing. Some blog needs full post will some need only post to bring new ideas for their audience. Stick to their writing guidelines otherwise they will kick you out.
Bring best writing skills in front of their audience so that you get lots of appreciation. In short, create the epic blog post.
Switch to blogs or websites time to time if you have exhausted. Make sure that you search for the related blog and websites.
How to submit the blog post?
There are many blogs such as Forbes and publishing your writing is the important thing to know. You can submit your post by following this process.
A great idea– sends an article or few lines to the owner about an interesting topic. The topic should be such that create interest in the readers. If the owner likes your writing, then he/she will reply within few days.
Include a bio– If the blogger praises your writing then send your bio-data includes your name, company name, and your work or achievements.
Submit the article– next step is to send the full article in the definite format. Ask for the format from the blogger and send according to it.
What next– if your blog post is selected then it will get published.
Some blogger edits the article and makes some changes like add texts, headline, subheadings, and images to improve the reading experience of an audience.
Writers follow these steps to increase traffic to your websites. Guest post or blog is one of the best ways to grow regarding rankling in search engines list. It is one of the SEO techniques to boost traffic. The process is not simple as the writer should be good and must offer good quality content for a blog post.
If you lack in writing skills, then you may not get appreciation from the audience. However, it is necessary to do things correctly so that not only you but the blogger on whose blog you are posting also get benefits.