5 Best Subscription Boxes For Women
It's no surprise that subscription boxes are becoming a popular holiday gift. They are usually carefully curated with various products that are what the recipient would enjoy. While most subscription boxes allow you do set general preferences of what you would like, a few of these boxes are curated to exactly the products the recipient is looking for.
If you are not in the mood of subscribing to these monthly box services, many of these companies also offer single-payment boxes or "gift boxes" that allow you to see what the subscription box would be like if you do want to subscribe at a later date.
These monthly subscription boxes have become increasingly popular due to the potential savings. Many retailers will include their brand name products in subscription boxes as a trial, hoping you will continue buying their products. This locks you in as a lifetime customer. Many of these subscription services offer up to a 50% discount in comparison to buying from the store. The savings alone tempt many a people to sign up for a monthly box.
Subscription boxes are become available in more than just monthly boxes. Some subscription boxes are weekly, while some can even bill you just once a year. Be careful when choosing which box or boxes you want to go with as some add a shipping charge on top of the box price. Here are a 5 boxes you can check out designed especially for women.
1. Wantable
Wantable actually offers three different types of boxes. They currently offer a makeup, accessories, and intimates box for their subscribers. You as the consumer get to choose which box you prefer to receive.
It gets even better. The cosmetics box, for example, allows you to choose what types of shades you would like to receive. While the accessories subscribers can choose the types of colors they prefer their accessories. Personalization is key to a successful box!
2. Sparimo
Sparimo offers a unique twist to the subscription box service. Each monthly box includes 7 total products, broken down into preset categories. As the consumer, you get to choose what products from those categories you would like to receive from month to month.
The current product selection includes: bath bombs, bath salts, bubble bars, lotions, soaps, and body scrubs. All of these are handmade in the USA. The products are high quality and comparable to various other brand name products. Every product you see for sale on the website can be included in the monthly box. This includes the amazing black bath bomb!
The current price is $37.95 and includes free USPS Priority shipping. That works out to just under $5.50 per product in the monthly box. The only downside to this box is it doesn't come with pretty packaging or in a sweet box. It literally arrives in a flat rate USPS box. But how can you get mad at a bath bomb subscription box.
3. BoxyCharm
BoxyCharm includes full size products ranging from skin care to lip care. You won't find as many name brand products in this box, but you will find high quality, up-and-coming brands. The retail value of these boxes can be as much as $100, but the box itself only costs $21 per month. This is a great value box with a solid price point.
4. Walmart
Okay, this isn't a joke. Walmart actually offers a quarterly box service and it's actually pretty good. The products tend to be trial size and not necessarily high-end brands. You can expect to receive a variety of products for big box brands and well known brands like Dove, Vaseline, and any other brand makeup related brands you might find walking down the Walmart isles.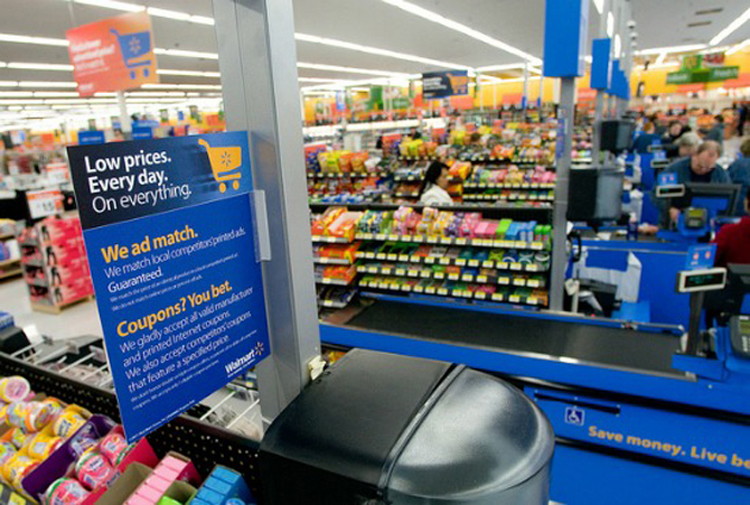 Keep in mind these boxes are only $5 a piece and can include some solid brands like Burt's Bees and even Village Nature. It's one of the better boxes for the price. In fact, it's almost impossible to throw a fit over the low price point.
5. BirchBox
This is one of the most popular subscription services around. This is due to the price – just $10 – as well as the quality of products. BirchBox only includes trial or travel size products, but the products are genuinely worth the price, and some.
This box is one of the best all-around boxes available. It comes in a pretty little box and includes some of the higher end brands on the market. Although travel size might not be the best. The $10 price make it one of the more exciting boxes to receive every month.
Why to purchase the hardcore skull silver ring?
Have you heard of the hardcore skull silver ring that has immensely gained popularity from the past few year? If not so, then here you will read everything about it. Also, you will get to know the top reasons to buy the skull silver ring from the online store. They are famous for men's as they completely grab one's attention and fascinate them. The balanced combination of art and design makes the ring much more adorable and attractive. It has all the features that one wishes to have in a skull ring. So, read the article and know about it.
The symbol on the ring in the form of a hardcore skull deeply attracts the customer's attention. The characteristics and features of the hardcore skull ring are made in such a way that anyone can notice it precisely. They are available in materials such as the stainless steel, wood, gold, silver, and plastic, but the heavy metal rings are famous among the ring lovers. The quality and material used to make it are well notice and are good.
The ring is coated with silver in such a way that it does not affect the skin and the ring can be worn for longer period. When you buy those wonderful rings from the online stores, you will be able to see the reviews and comments of the pre-customers that will help you to know about it precisely.
Always keep in mind whenever you wish to buy the skull ring from the online store note that product is of high quality and is fashionable. The rings are available at the online stores in a number of varieties based on their quality and material used. The highly fashionable ring with utmost durability serves well to the customers. Finding the perfect ring may be difficult, but when you know about the features of it and the reasons to buy it, then it becomes easy to purchase it.
How to choose the perfect hardcore ring:
When you find it online, you will see a vast collection of silver jewelry with well designed, handcraft and affordable prices. At once, the rings will capture all your attention but look for the one that perfectly suits your need and is affordable. Since the skull rings are manufactured and sell over the years, they aim to fulfill the need of the customer's. You can see the stylish concepts of rings, fine craftsmanship, guaranteed product, trendy rings and blended products, so it will be easily to choose one of your choices.
Reasons to buy them:
The first and the foremost reason is that they are trendy and famous. They perfectly suit one's personality and can be noticed very easily.
You can buy it in order to give someone a gift, and since it grabs everyone's attention, then the individual will simply love it.
The price of the silver skull rings is not too high, and anyone can afford it.
You will get most of the fashion experience when you buy those wonderful rings.
These are some of the reasons to buy the hardcore skull silver ring from a well organized and trustworthy site.
8 Eating Tips to Help You Manage Weight
After finishing your HCG diet plan, you will have to continue managing your diet in order to maintain the current shape you have achieved as a result of losing weight. This involves adhering to good eating habits that help you avoid overeating; taking nutritious foods that help you maintain weight, and so on. Below, we will look at eight tips that will help you manage weight.
Slow Eating
The first thing you must keep in mind's to eat slowly. Many people just eat at high speeds, even if they are not in a hurry to do anything else. This is a bad way to consume food. When you eat fast, you will be less satiated and end up piling extra food into your body. In contrast, when you eat slowly, you will likely feel more full, which will, in turn, limit your food intake.  And if you have completed each phase of the HCG diet plan as described on http://hcgdiet.com/hcg-diet/, then it becomes even more important that you slow down your eating and reduce unnecessary food intake. Otherwise, you will simply regain your weight, and the all the effort you had put in during the diet plan will have gone to waste.
Bone Broth
If you have not tried out bone broth before, then it is high time that you start consuming it. Bone broth is known to contain glucosamine that helps limit inflammation in the system, thereby helping you keep your weight in check. And according to certain studies, adults who took glucosamine supplements on a regular basis were seen to have reduced their inflammation by almost 25%. In addition, bone broth also promotes the growth of healthy gut bacteria in the digestive system, which will eventually increase your metabolic rate and help manage the weight. Plus, the amino acids of the broth also aids in the repair of the digestive tract.
Fish
If you feel a desire to eat some meat, then try eating fish rather than beef. Fish contains omega 3 fatty acids that help you burn fat while keeping your glucose and insulin levels in check. In contrast, excessively consuming beef has a good chance of making you fatter. So, try using fish whenever you crave for any meat-based meal. In addition, the omega 3 fatty acids are also known to help combat dementia, arthritis, and a whole lot of other health issues. As such, it makes for the perfect food when you are trying to keep your weight in check.
Fiber
Make sure that you consume sufficient amounts of fibrous foods on a daily basis. According to a study, consuming just 10 grams of fiber on a regular basis can cut down body fat anywhere from 3% to 4%. Combine some physical exercise with it, and you can push up the body fat reduction by up to 7% or more. Foods that are rich in fiber include split beans, lentils, peas, artichokes, and so on. Try to include one such high fibrous food into your daily meal and you are guaranteed to see a positive change with regard to your body weight.
Bananas
Usually, foods that are rich in sugar are considered not good for weight loss. However, there is one curious exception to this rule – bananas. This fruit is known to contain a fiber called insulin, which has been observed to aid weight loss. People who ate bananas were observed to have a more stable blood sugar level, which aided them in controlling their cravings for more food. Plus, bananas also boosted the metabolism rate, thereby improving the digestive process and overall health.
Vinegar Salad Dressing
A salad in itself is very good for the body. But people don't typically just eat the salad by itself. Instead, they tend to add in some high amounts of fat in order to make the salad taste good. And this is something you should strictly avoid. Instead of such fats, try adding in vinegar. This will give the salad the flavor you need while helping you avoid consuming unnecessary amounts of fat.  Plus, vinegar has been observed to help people burn up their belly fat.
Greek Yogurt
It is also a good idea to start consuming some yogurt. Not the ones that you get from stores overloaded with sugar and fruits. Skip those types completely. Instead, choose to consume plain Greek yogurt. What is great about Greek yogurt is that it just contains only about half calories when compared to the traditional yogurt. This essentially means that you will be able to eat the exact same quantity of yogurt that you want while ensuring that you consume the least amount of calories. As a bonus, Greek yogurt also has about twice the protein of traditional ones.
Binge Watching
Ever since streaming sites like Netflix has gained popularity, there has been a trend of people binge watching TV shows offered by such services. What this essentially means is that all the episodes of the show will be watched at one straight sitting with no breaks in between. While this may not be bad in itself, binge watching has a serious side effect that most people are never aware of – overeating. Since the person will be glued to the TV for 10 or more hours, they will tend to eat much more than usual. In fact, people often lose track of how much food they eat under such circumstances.  According to estimates, people consume about 10% to 20% more food while watching TV shows in such a way. And if you binge watch on a weekly basis, then you will essentially be eating so much food that you might end up being overweight. So, be mindful of what you eat while watching TV.
Together with the eating tips mentioned above, you should also take up some form of exercise that will help you regularly work out the muscles. This will help you tone out your body and make it look great.
Hind NoursineThe STAR of Cosmetic Industry in Dubai
Noursin Beauty Extensions are synthetic, natural-looking eyelashes that can be applied one-by-one to each individual natural lash.
Mainly developed to mimic natural lashes, the design of Noursin Beauty features a thin tip with a thicker base to resemble a natural lash. This lavishand natural look of Noursin Beauty Eyelash Extensions is achieved by an artful and meticulous use of synthetic lashesthat are applied to your natural lash one by one.
During your Noursin Beauty Extension application, you will restfullylie down with your eyes closed. Noursin Beauty application is not only painless but also wonderfully refreshing and relaxing. Clients usually fall asleep then wake up to thicker, longer, darker and more voluminous lashes.Furthermore, these extensions are adhered to your natural lash via our proprietary and safe line of Noursin Beauty Eyelashes Adhesives.
From delicate individuals that slightly open up your eyes, to sets that provide full-fledged anime eyes, these lashes come in wide ranges of sizes and shapes. Additionally, there's a part of fake eyelashes that is the absolute best; the super satisfying feeling of peeling them off.
Hind Noursine who has a degree in economics, has proven her excellence once again as she is about to rock UAE with the launch of her amazing line of Noursin Beauty. Having dreamed of introducing her beautifying product line, the Emirati fashionista is ready to turn the world of beauty and health on its head.
Introducing her beauty centers in Al Ain, UAE, Hind has created a unique personality for herself in the cosmetic industry as she is graciously referred to as an elegant, gentle, strong, rebellious, beautiful, ambitious, dreamy, and realistic feminine mystery. As a veteran conductor, Hind manages a team consisting 45 employees.
Through meticulous work and keeping her vision alive – Hind's dream is unfolding for Beauty Life.
As being a renowned beauty expert, Hind is regularly invited by Arab television for interviews. She is very passionate when it comes to sharing all her knowledge and expertise without any restriction, and Arab television admires her for it. Hindis also determined to establish a new universal beauty center in various international capitals in the image of first Emiratis institutes. Hind believes that every woman is remarkably created, that's why she hopes to bring the best to women by providing them unique benefits.
Hind concluded, "Seeing my dream finally come true is a real pleasure. This will give me the opportunity to use my talent to affect both the present as well as thefuture generation positively."