Learn essential digital marketing skills withthis best-selling online course
Any business owner who wants to be successful — and news flash, that's all of them — needs to have a solid digital marketing strategy in place. We use the internet more than ever, meaning companies have a vast number of ways to reach audiences.
Savvy digital marketers need to find multiple pathways to engage, connect with, and inevitably sell to a well-informed audience. With the Complete Digital Marketing Course 2017, you'll learn contemporary strategies and techniques to grow a business — whether it's one you own or just your 9-5.
Having a powerful, comprehensive digital marketing strategy can make a major impact, especially in small to mid-size companies. This 12-in-one course includes lessons in SEO, Google Adwords, WordPress, and social platforms like YouTube, Facebook, and Twitter. You'll receive 20 hours of lectures, quizzes, and hands-on practice with the most important digital marketing tools out there.
You'll learn to build profitable campaigns, from writing copy that will increase search engine traffic, to developing data-driven approaches with Google Analytics that'll get you noticed by any employer. These are invaluable skills to pick up, no matter what your current role is — because the ability to use techniques to effectively sell more products or services is tremendously valuable to any company.
This was one of the most purchased courses from the Mashable Shop in 2017, and you can now get it for its lowest price ever: pick up the Complete Digital Marketing Course 2017 for $19, a whopping 90% off the original price of $200. Plus, use coupon code BESTOF17 for an additional 17% off the sale price.
Facebook's targeted ads let employers only reach out to young people
A new report from ProPublica and the New York Times found that dozens of large corporations — including Verizon, Amazon, Target, Goldman Sachs, and Facebook itself — were using Facebook's targeted ads to only show job opportunities to younger people.
For those over a certain age, it's like the ads didn't even exist.
Verizon, according to the report, was looking to hire people in financial planning and analysis. So it took out an ad on Facebook — and targeted people between the ages of 25 and 36 years old.
Sorry, Baby Boomers and Gen X, looks like you're out of luck. Good thing there's a safety net out there that Paul Ryan would never dream of cutting … oh, I see.
As ProPublica notes, the Age Discrimination in Employment Act of 1967 prohibits bias against people 40 or older when hiring. There's already been a class-action lawsuit filed in San Francisco against Facebook over the targeted ads.
Facebook acknowledged ProPublica had uncovered flaws in their ad system before — like the one that let advertisers target "Jew haters" — but defended itself over the age issue.
"We know we have more work to do — as previous investigations by ProPublica have shown," wrote Rob Goldman, Facebook's vice president of ads. "And we're investing heavily in more people and better technology so that we constantly improve over time."
"But in this case we disagree with ProPublica. Used responsibly, age-based targeting for employment purposes is an accepted industry practice and for good reason: it helps employers recruit and people of all ages find work."
A quick reminder: When Mark Zuckerberg was 22, he stressed that "young people are just smarter," and implied that people under 30 make better employees.
Yep, nothing to worry about here. Just major corporations shunning potential employees with kids, health problems, and all the other troublesome things that stop you from working long hours for very little money.
Here's a fun quote from a 58-year-old social media marketing strategist who talked to ProPublica about looking for work.
"Once you reach your 50s, you may as well be dead," he said. "I've gone into interviews, with my head of gray hair and my receding hairline, and they know I'm dead."
The time has come for Mark Zuckerberg to reveal his 2018 personal challenge
is using 2018 as even further incentive to fix the hot mess that is Facebook.
On Thursday Zuck announced — via Facebook of course — his annual "personal challenge." It's a tradition he started in 2009 in which he kicks off each new year by committing to learning something new.
Over the years, he says, he's visited every state in the U.S., run 365 miles, built an AI for his own house, read 25 books, and even learned Mandarin. But in 2018 the Facebook CEO will work toward fixing important issues on the social media platform.
Good.
"The world feels anxious and divided, and Facebook has a lot of work to do — whether it's protecting our community from abuse and hate, defending against interference by nation states, or making sure that time spent on Facebook is time well spent," Zuckerberg wrote.
"My personal challenge for 2018 is to focus on fixing these important issues."
Though the Facebook CEO said he won't be able to stop all mistakes or abuse from happening, he acknowledged that "we currently make too many errors enforcing our policies and preventing misuse of our tools."
"This may not seem like a personal challenge on its face, but I think I'll learn more by focusing intensely on these issues than I would by doing something completely separate," Zuckerberg went on, explaining that issues rooted in social media have the potential to impact all areas of life, from history and technology to media and the government.
"A lot of us got into technology because we believe it can be a decentralizing force that puts more power in people's hands," he wrote. "But today, many people have lost faith in that promise."
In 2017 Zuckerberg and his platform came under fire for many issues, including Facebook's role in the spread of fake news and promotion of thousands of Russia-linked ads amidst the election. Since then the company has taken several initiatives to improve the site, but Zuckerberg says he hopes to work with experts in 2018 to keep making things better: "This will be a serious year of self-improvement and I'm looking forward to learning from working to fix our issues together."
5 Things I Wish I Knew When I First Got Started: Elma & Amra Beganovich of A&E
"Don't listen to individuals… Listen to the market and what the data tells you".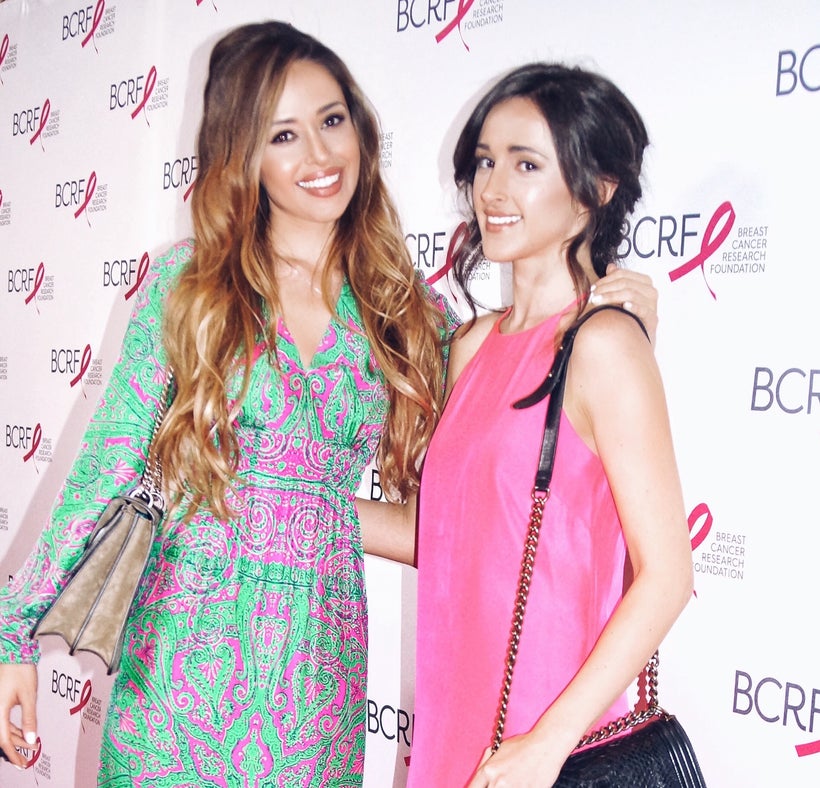 I had the pleasure of interviewing Elma & Amra Beganovich of A&E. Today they run a top digital media agency in New York City, but as glamourous as their life may be today, it didn't come without sacrifice. Born to Bosnian immigrants, these sisters were merely children when their parents decide to pack up and move to a foreign land. Growing up, their parents stressed the importance of a good education and they both landing positions in top Universities. By 2012, they both had a very bright future ahead of them. However, like many great entrepreneurs that came before them, they decided to take a big risk to explore their true calling. I was truly inspired by their story of triumph, bootstrapping a company to one of the top social media agencies in New York.
Gene: Thank you so much for doing this with us! What is your "backstory"?
I was at Georgetown Law pursuing my LLM in securities and financial regulation, and Amra was working as an economist on World Bank projects. One night over dinner, we were discussing just amongst friends how to make a face mask out of your kitchen ingredients. A friend suggested to put these recipes on a blog and that this sort of content was much more relatable to an everyday consumer than the advice from Cosmo or Vogue; let's be frank, most people cannot afford to spend millions on cosmetic surgery or tens of thousands on skincare. After our guests left, Amra stayed up all night trying to figure our HTML, CSS and JavaScript and set-up our first blog on Blogger. Shortly afterwards (only 3 months later), our DIY posts were receiving over 100,000 unique monthly visitors. This was when brands began knocking on our door.
Gene: Please tell us what exactly your company does?
A&E is a leading New York-based digital marketing agency with a focus on social media, influencer marketing, business growth and photo/video production, i.e., making brands explode digitally. We work with Fortune 500 companies and growth stage brands to boost ROI through social media, spectacular content, innovative digital strategies and influencer marketing. Currently, we are focused on releasing our proprietry technology, A&E Influencer Analytics, for brands to be able to quickly find influencers who share their target demographic. Brands are able to search and analyze the influencers, anywhere from their engagement and reach to their growth rate.
Gene: How do you use your influence as a leader to give back?
We work with a variety of non-profits, like Rescue Dogs Rock NYC, WWF, and BCRF, to donate and raise awareness about their causes through our social influence. We have worked on everything from photo production for Rescue Dogs Rock NYC to promoting Earth Day and World Rhino Day across our social channels for WWF.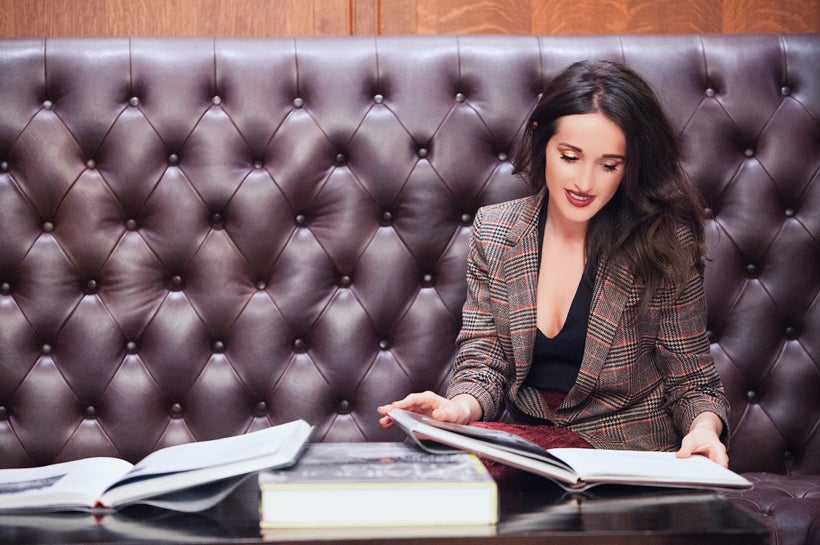 Elma Begonovich Co-Founder of A&E
Gene: Can you share the funniest or most interesting story that happened to you since you founded your company?
In the beginning, I was flirting with the idea of raising capital (much to Amra's opposition), thus we had gone to a sort of speed dating investor event. Investors would switch chairs while entrepreneurs presented their companies. One of the venture capitalists came over to our table and asked "so, how do you plan to scale this?" We both turned to each other and then back to the investor and asked "what do you mean by scaling?" Now, I can look back and laugh about how much we didn't know but I suppose that is part of the journey – being open to learning and stepping outside of your comfort zone every single day.
Gene: What project are you working on that truly inspires you?
I believe we are all connected: humans, animals and the environment; as humans with this sort of a super brain and with our technology, we have an enormous responsibility to take care of our environment and of the animals we share this Earth with. Hence, we work with Rescue Dogs Rock NYC; they are a truly inspirational group of individuals because of their humility and selflessness and all in order to rescue and save abandoned and abused dogs and puppies. They are a diverse group of volunteers. A variety of people, from stay at home moms to truck drivers, who rescue, raise funds to treat and foster abandoned and abused dogs. Amra and I are huge advocates for animal rights and environmental conservation. Hence, Rescue Dogs Rock NYC and WWF really resonate with us.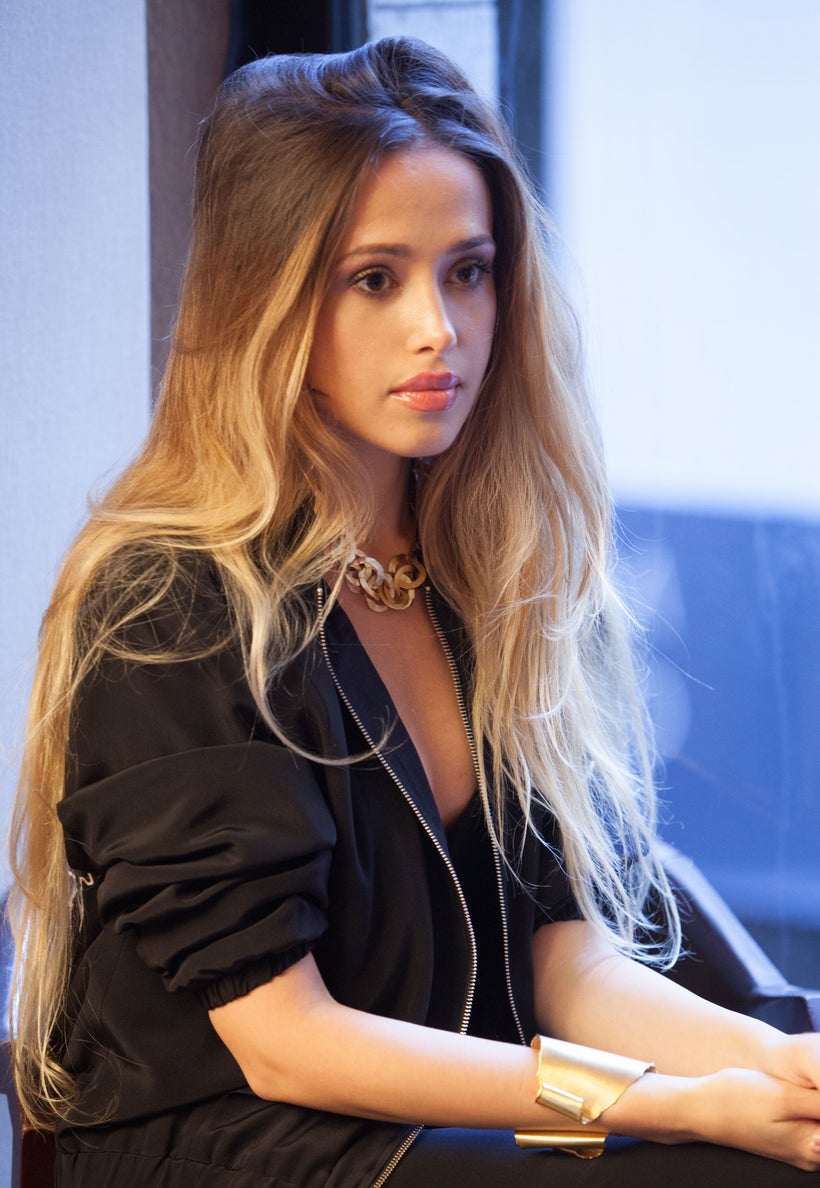 Gene: What do you think makes your company stand out? Can you share a story?
As a digital marketing agency with a focus on social media, I think Amra and I stand out because ultimately the proof is in the pudding: we have invested an enormous amount in our content, capturing images from some of the most desirable destinations around the world, have a following (about 2.3 million), and have worked with industry leaders like Johnson & Johnson, Uber, HTC, and Avon. Many agencies only recently started their digital divisions after working for decades on TV and magazine campaigns.
As a technology company, there are only a few influencer platforms that serve as directories to find influencers and analyze their following and engagement rates. Furthermore, these influencer platforms certainly do not have the background of working with brands as influencers and as a social media agency as Amra and I already do with A&E.
Gene: None of us are able to achieve success without some help along the way. Is there a particular person who you are grateful towards who helped get you to where you are?
This is one of my favorite questions because I do not believe in individuals as mentors; I believe in the market as a mentor. In other words, do not listen to individuals because if they knew, they would do it themselves. Listen to the market and what the data tells you. I have never been more wrong than when blindly listening to "mentors" because their experience is limited not only to their industry but to their time, that time when they succeeded in their craft. The market is a lot more objective.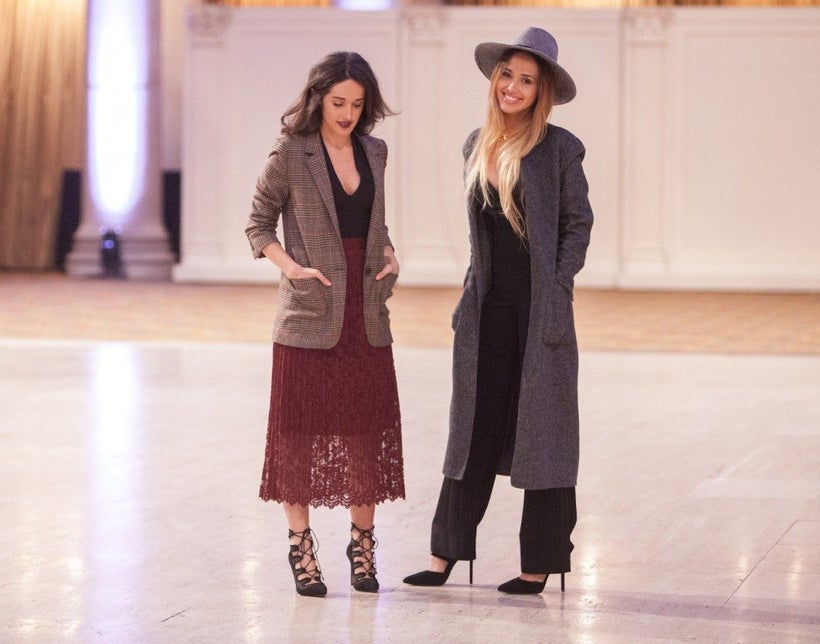 Gene: What are your "5 things I wish I knew when I got started"
1. Create a product that the consumers actually need and can afford. With technology and the Internet, you are able to reach a wide consumer base for a fraction of a cost; hence, work on having a quality product that people need and can afford. This is your priority. In other words, there are options outside of taking VC (or angel) funding. Focus on generating a healthy revenue rather than over leveraging your company. Then use whatever revenue the product generates to support your operations. Be resourceful, like using influencer marketing, social media and e-commerce, to reach a wide consumer base. Lastly, one does not need a fancy office space and rockstar employees to get the ball rolling; hire contractors or part-time employees, and park into a humble office space. Focus on generating actual sales rather than supporting fancy operations.
2. You don't need mentors. Listen to the market.
3. You don't need rockstar employees to get your operations off the ground. Find individuals who are committed and consistent.
4. Don't be afraid to bargain with your contractors and employees. Remember that salaries and hourly rates are whatever the market dictates them to be. Some people need jobs more than others; find those individuals and offer them positions.
5. Don't take on an enormous amount of debt until you have a proof of concept that the market actually wants to buy your product. See point #1.
Gene: If you could spend one day with any person (alive or not), who would it be any why?
My day would probably be spent with Walt Disney because of his ability to imagine the unimaginable, persevere against all odds, and never take no for an answer.
Gene: Thank you so much for speaking with me and sharing your inspirational story.
Note to Hufforbes readers: If you appreciated this interview, please click on one of the buttons on the top left to post to your twitter, facebook or pinterest.