Video Marketing Strategy: Is It A Hype Or A Hope?
As digital marketing evolves, we continue to see trends favoring video! In the present scenario, videos have turned out to be an excellent way to attract visitors and engage your community. Although the concept of video marketing isn't something new, many ecommerce service providers featuring magento, shopify, woocommerce, etc. have been doing this for years, albeit with varying level of success. However, it still has plenty to offer to businesses, new and old, small or large.
According to several researches, 90% of consumers say that videos are helpful when deciding to make purchases online, and 64% of users say that they are more likely to buy a product online after watching a video.
Even after the concept being insanely popular, using video is still one of the most under-utilized ecommerce strategies. After all these years of experience in a digital marketing firm, I can assure you that 2018 is the time to take your ecommerce business to the next level. And of course, one cannot afford to ignore the power of incorporating video into the mix.
Video For eCommerce
Unlike photos, videos have an incredible ability to increase conversions by helping people to understand your product and provide them as much information as possible about the products you offer. Although, this can even be achieved by using copywriting, images and user reviews but I personally find videos as the most effective way to demonstrate a product on a large scale.
Apart from this, I would like to provide you certain reasons to choose video marketing for your ecommerce business.
Google loves videos-

Keeping everything else aside, Google displays a mix of results that comprises of video, image, news, maps and other mediums in addition to regular search results. Video marketing gives you an extra chance of ranking especially if none of your competitors is making use of the same. Additionally, Google favors and prioritizes sites with video ideally hosted by YouTube.

Endless Clicks and Shares-

Undoubtedly, video ads contribute to an improved customer engagement. One needs to make sure to pinpoint those areas where the engagement is seen. For example, time spent on the product pages. Consumers have this mentality to either watch videos than reading descriptions and this has nothing to do with laziness.
Over two-thirds of shoppers who play video on retail sites watch a video to at least 80% completion.
This means visitors have a valid reason to spend more time on your site, which lays a ground for future purchases. Besides, people are also more inclined to click on a video thumbnail than on something with no visual or multimedia element.
Browse more-

This is another as well as an interesting piece of evidence of how video marketing influences customer engagement. The process goes like as soon as a visitor encounters videos on product pages, he or she is more likely to continue browsing the site for more content, rather than bounce or exit from the website altogether.

If a Picture is Worth 1,000 Words, than…-

Video has the ability to convey an incredible amount of information very quickly. Perhaps, with video one can easily strike the emotional chord and indirectly tell customers how they should feel about an item.
Best Ecommerce Product Video Examples
There is no right way in particular to make a product video. Everything depends on a variety of factors such as your vertical, what expectations your customers have, etc. Down below I would like to mention few things though that are common to all the best product videos out there.
Tell a story-

Always remember, without appropriate context your video isn't going to make any sense. It's very easy to produce tons of product videos that show the item in a 360-degree spin. But there is no point in spending the money to produce such a video that can't be used anywhere else. Henceforth, your video needs to be branded, put your product in the right context. Also, it needs to be shown in use, as a great example of your product — and why the customer can't resist it.

Short & sweet-

Most of the video marketing strategies follow the 30-second rule- so that it can be easily shared on the social media. Of course, it's hard to distill a message down in half a minute but the best product videos make it look like a cinch.

Human-centric-

An excellent video production is all about showing emotion and honesty — whether it shows actual people or is an animated video. In simple words, you want potential customers to walk away feeling that you have completely understood them and spoke to the core.
Here are a few product videos that you may love to rewatch.
Nine Line
Who says product videos need to be serious? No, absolutely not! The above video combines the brand's humor with its niche product line without a single word in just 30 seconds.
Man Crates 
Quite entertaining, isn't it? But entertainment isn't the only reason why this video turns out to be the best among all. Moreover, it showcases both the brand spirit as well as what a consumer can expect to get in the box and from the opening experience again in 30 seconds.
Raspberry Pi
Underestimating the power of transparency and relatability is foolishness. Remember, you know your audience pretty well. I personally love the way they presented the founder giving a personal story behind why he started the company and speaking directly to people to like him, or parents of kids like he used to be.
Training Mask
Another attention-grabbing thing in line. The video explains that with products, it is essential to show the item in action. This video captures the journey –– in under 40 seconds.
Marucci
How do you stand out from your competitor's? If it's with a customer-focus, then the video is a great way to tell that story. Here, Marucci takes a jab at competitors who release new models of product every year. Instead, the spokesperson goes into detail on why this new model took years of customer feedback, research and new technological advances to turn it into a reality.
Conclusion
And there you have it- your video strategy can differ widely, in terms of both cost and complexity. In the end, you need to determine how video can add value to your customers' experience and decide on your approach.
5 Things I Wish I Knew When I First Got Started: Elma & Amra Beganovich of A&E
"Don't listen to individuals… Listen to the market and what the data tells you".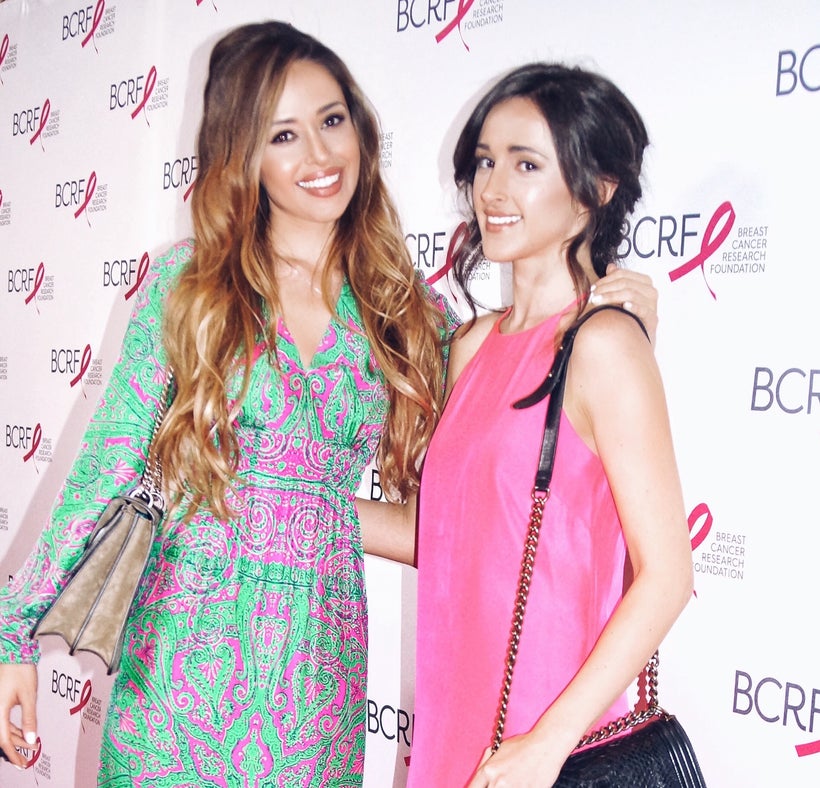 I had the pleasure of interviewing Elma & Amra Beganovich of A&E. Today they run a top digital media agency in New York City, but as glamourous as their life may be today, it didn't come without sacrifice. Born to Bosnian immigrants, these sisters were merely children when their parents decide to pack up and move to a foreign land. Growing up, their parents stressed the importance of a good education and they both landing positions in top Universities. By 2012, they both had a very bright future ahead of them. However, like many great entrepreneurs that came before them, they decided to take a big risk to explore their true calling. I was truly inspired by their story of triumph, bootstrapping a company to one of the top social media agencies in New York.
Gene: Thank you so much for doing this with us! What is your "backstory"?
I was at Georgetown Law pursuing my LLM in securities and financial regulation, and Amra was working as an economist on World Bank projects. One night over dinner, we were discussing just amongst friends how to make a face mask out of your kitchen ingredients. A friend suggested to put these recipes on a blog and that this sort of content was much more relatable to an everyday consumer than the advice from Cosmo or Vogue; let's be frank, most people cannot afford to spend millions on cosmetic surgery or tens of thousands on skincare. After our guests left, Amra stayed up all night trying to figure our HTML, CSS and JavaScript and set-up our first blog on Blogger. Shortly afterwards (only 3 months later), our DIY posts were receiving over 100,000 unique monthly visitors. This was when brands began knocking on our door.
Gene: Please tell us what exactly your company does?
A&E is a leading New York-based digital marketing agency with a focus on social media, influencer marketing, business growth and photo/video production, i.e., making brands explode digitally. We work with Fortune 500 companies and growth stage brands to boost ROI through social media, spectacular content, innovative digital strategies and influencer marketing. Currently, we are focused on releasing our proprietry technology, A&E Influencer Analytics, for brands to be able to quickly find influencers who share their target demographic. Brands are able to search and analyze the influencers, anywhere from their engagement and reach to their growth rate.
Gene: How do you use your influence as a leader to give back?
We work with a variety of non-profits, like Rescue Dogs Rock NYC, WWF, and BCRF, to donate and raise awareness about their causes through our social influence. We have worked on everything from photo production for Rescue Dogs Rock NYC to promoting Earth Day and World Rhino Day across our social channels for WWF.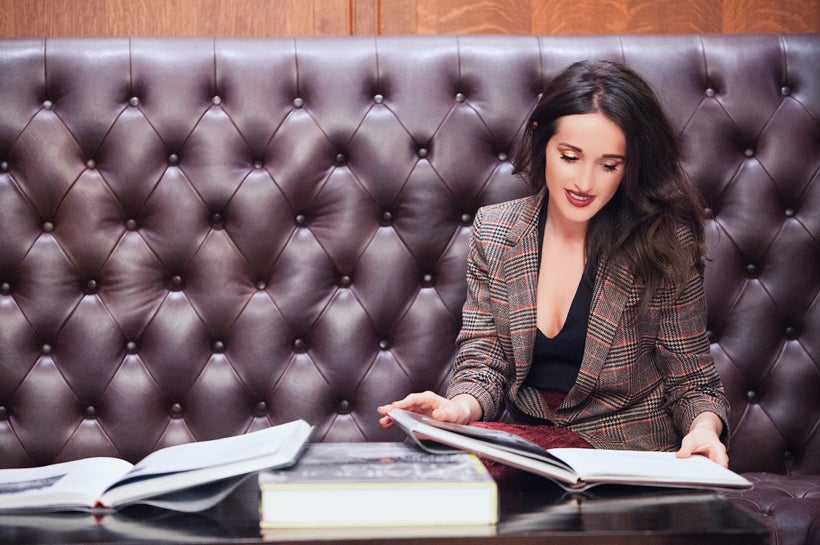 Elma Begonovich Co-Founder of A&E
Gene: Can you share the funniest or most interesting story that happened to you since you founded your company?
In the beginning, I was flirting with the idea of raising capital (much to Amra's opposition), thus we had gone to a sort of speed dating investor event. Investors would switch chairs while entrepreneurs presented their companies. One of the venture capitalists came over to our table and asked "so, how do you plan to scale this?" We both turned to each other and then back to the investor and asked "what do you mean by scaling?" Now, I can look back and laugh about how much we didn't know but I suppose that is part of the journey – being open to learning and stepping outside of your comfort zone every single day.
Gene: What project are you working on that truly inspires you?
I believe we are all connected: humans, animals and the environment; as humans with this sort of a super brain and with our technology, we have an enormous responsibility to take care of our environment and of the animals we share this Earth with. Hence, we work with Rescue Dogs Rock NYC; they are a truly inspirational group of individuals because of their humility and selflessness and all in order to rescue and save abandoned and abused dogs and puppies. They are a diverse group of volunteers. A variety of people, from stay at home moms to truck drivers, who rescue, raise funds to treat and foster abandoned and abused dogs. Amra and I are huge advocates for animal rights and environmental conservation. Hence, Rescue Dogs Rock NYC and WWF really resonate with us.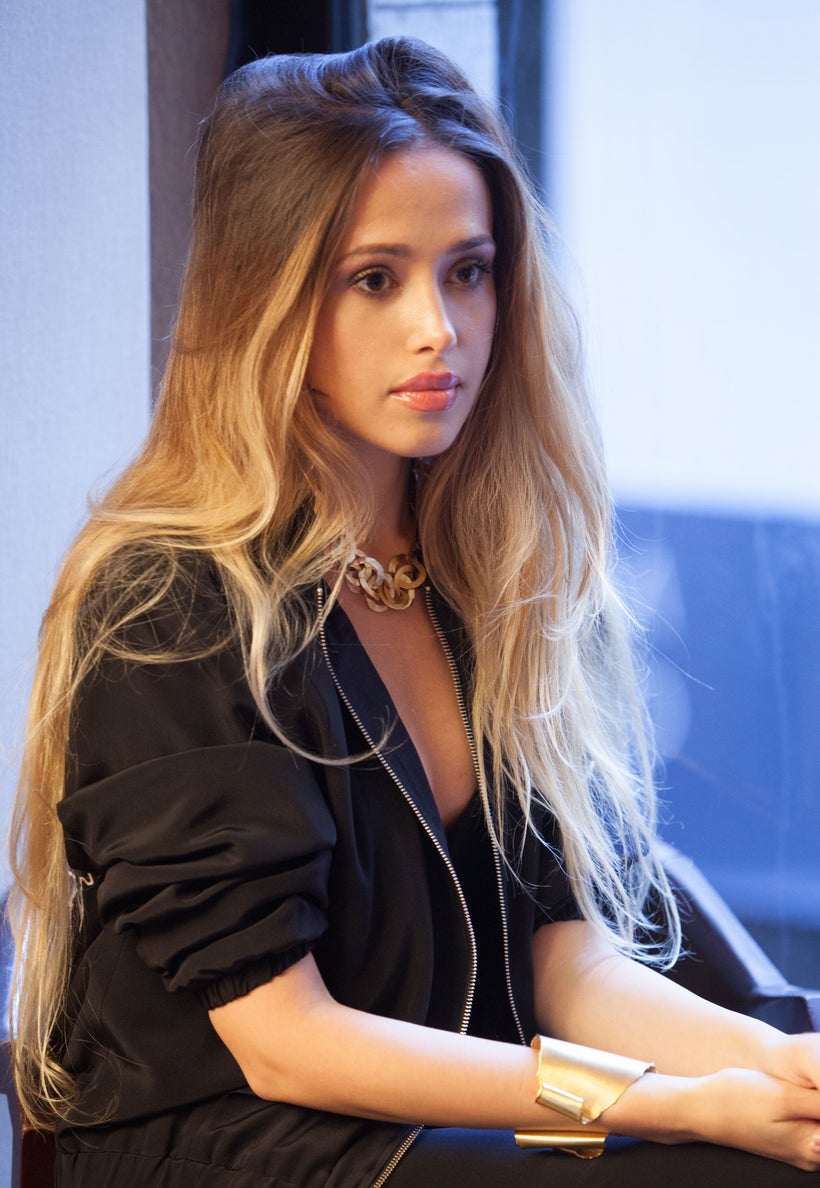 Gene: What do you think makes your company stand out? Can you share a story?
As a digital marketing agency with a focus on social media, I think Amra and I stand out because ultimately the proof is in the pudding: we have invested an enormous amount in our content, capturing images from some of the most desirable destinations around the world, have a following (about 2.3 million), and have worked with industry leaders like Johnson & Johnson, Uber, HTC, and Avon. Many agencies only recently started their digital divisions after working for decades on TV and magazine campaigns.
As a technology company, there are only a few influencer platforms that serve as directories to find influencers and analyze their following and engagement rates. Furthermore, these influencer platforms certainly do not have the background of working with brands as influencers and as a social media agency as Amra and I already do with A&E.
Gene: None of us are able to achieve success without some help along the way. Is there a particular person who you are grateful towards who helped get you to where you are?
This is one of my favorite questions because I do not believe in individuals as mentors; I believe in the market as a mentor. In other words, do not listen to individuals because if they knew, they would do it themselves. Listen to the market and what the data tells you. I have never been more wrong than when blindly listening to "mentors" because their experience is limited not only to their industry but to their time, that time when they succeeded in their craft. The market is a lot more objective.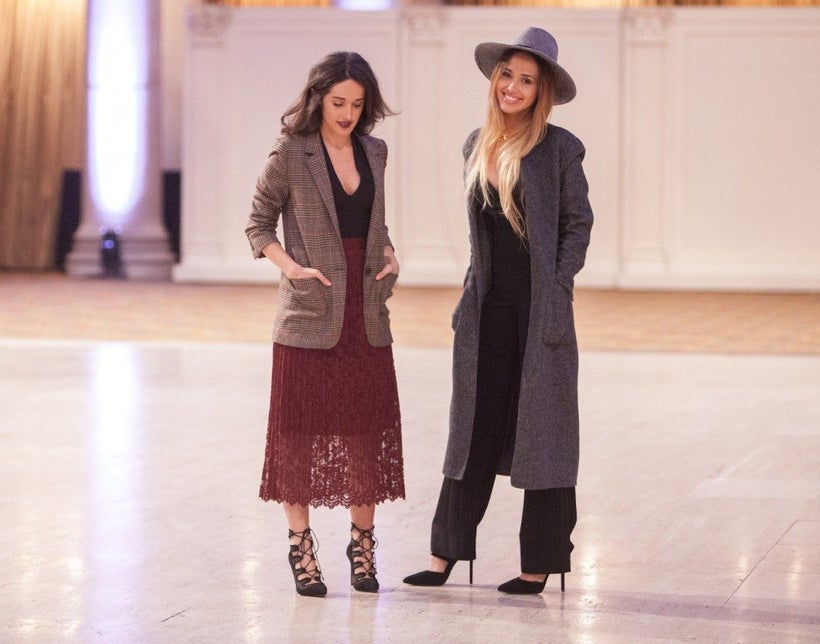 Gene: What are your "5 things I wish I knew when I got started"
1. Create a product that the consumers actually need and can afford. With technology and the Internet, you are able to reach a wide consumer base for a fraction of a cost; hence, work on having a quality product that people need and can afford. This is your priority. In other words, there are options outside of taking VC (or angel) funding. Focus on generating a healthy revenue rather than over leveraging your company. Then use whatever revenue the product generates to support your operations. Be resourceful, like using influencer marketing, social media and e-commerce, to reach a wide consumer base. Lastly, one does not need a fancy office space and rockstar employees to get the ball rolling; hire contractors or part-time employees, and park into a humble office space. Focus on generating actual sales rather than supporting fancy operations.
2. You don't need mentors. Listen to the market.
3. You don't need rockstar employees to get your operations off the ground. Find individuals who are committed and consistent.
4. Don't be afraid to bargain with your contractors and employees. Remember that salaries and hourly rates are whatever the market dictates them to be. Some people need jobs more than others; find those individuals and offer them positions.
5. Don't take on an enormous amount of debt until you have a proof of concept that the market actually wants to buy your product. See point #1.
Gene: If you could spend one day with any person (alive or not), who would it be any why?
My day would probably be spent with Walt Disney because of his ability to imagine the unimaginable, persevere against all odds, and never take no for an answer.
Gene: Thank you so much for speaking with me and sharing your inspirational story.
Note to Hufforbes readers: If you appreciated this interview, please click on one of the buttons on the top left to post to your twitter, facebook or pinterest.