Nuclear Weapons Are Scary — But We Can Do Something About Them
Nuclear weapons are scary. The risk of use by accident, intention or terror. The climate consequences. The fact that they are designed and built to vaporize thousands of people with the push of a button. Scary. Fortunately, there is something we can do.
We know that nuclear weapons are scary, but we must be much louder in defining them as unacceptable, as illegitimate. By following the money, we can cut it off, and while this isn't the only thing necessary to make nuclear weapons extinct, it will help.
That's why we made Don't Bank on the Bomb. Because we want to do something about nuclear weapons. Investments are not neutral. Financing and investing are active choices, based on a clear assessment of a company and its plans. Any financial service delivered to a company by a financial institution or other investor gives a tacit approval of their activities. To make nuclear weapons, you need money. Governments pay for a lot of things, but the companies most heavily involved in producing key components for nuclear warheads need additional investment — from banks, pension funds, and insurance companies — to sustain the working capital they need to maintain and modernize nuclear bombs.
We can steer these companies in a new direction. We can influence their decision making, by making sure our own investments don't go anywhere near nuclear weapon producing companies. Choosing to avoid investment in controversial items or the companies that make them — from tobacco to nuclear arms — can result in changed policies and reduces the chances of humanitarian harm. Just as it wasn't smokers that got smoking banned indoors across the planet, it's not likely that the nuclear armed countries will show the normative leadership necessary to cut off the flow of money to their nuclear bomb producers.
Public exclusions by investors have a stigmatizing effect on companies associated with illegitimate activities. There are lots of examples from child labor to tobacco where financial pressure had a profound impact on industry. While it is unlikely that divestment by a single financial institution or government would enough for a company to cancel its nuclear weapons associated contracts, divestment by even a few institutions, or countries, for the same reason can affect a company's strategic direction.
It's worked before.
Divestment, and legal imperatives to divest are powerful tools to compel change. The divestment efforts in the 1980s around South Africa are often cited as having a profound impact on ending the Apartheid Regime. Global efforts divesting from tobacco stocks, have not ended the production or sale of tobacco products, but have compelled the producing companies to significantly modify behaviors — and they've helped to delegitimize smoking.
According to a 2013 report by Oxford University "in almost every divestment campaign … from adult services to Darfur, tobacco to Apartheid, divestment campaigns were effective in lobbying for restricting legislation affecting stigmatized firms." The current global fossil fuel divestment campaign is mobilizing at all levels of society to stigmatize relationships with the fossil fuel industry resulting in divestment by institutions representing over $3.4 trillion in assets, and inspiring investment towards sustainable energy solutions.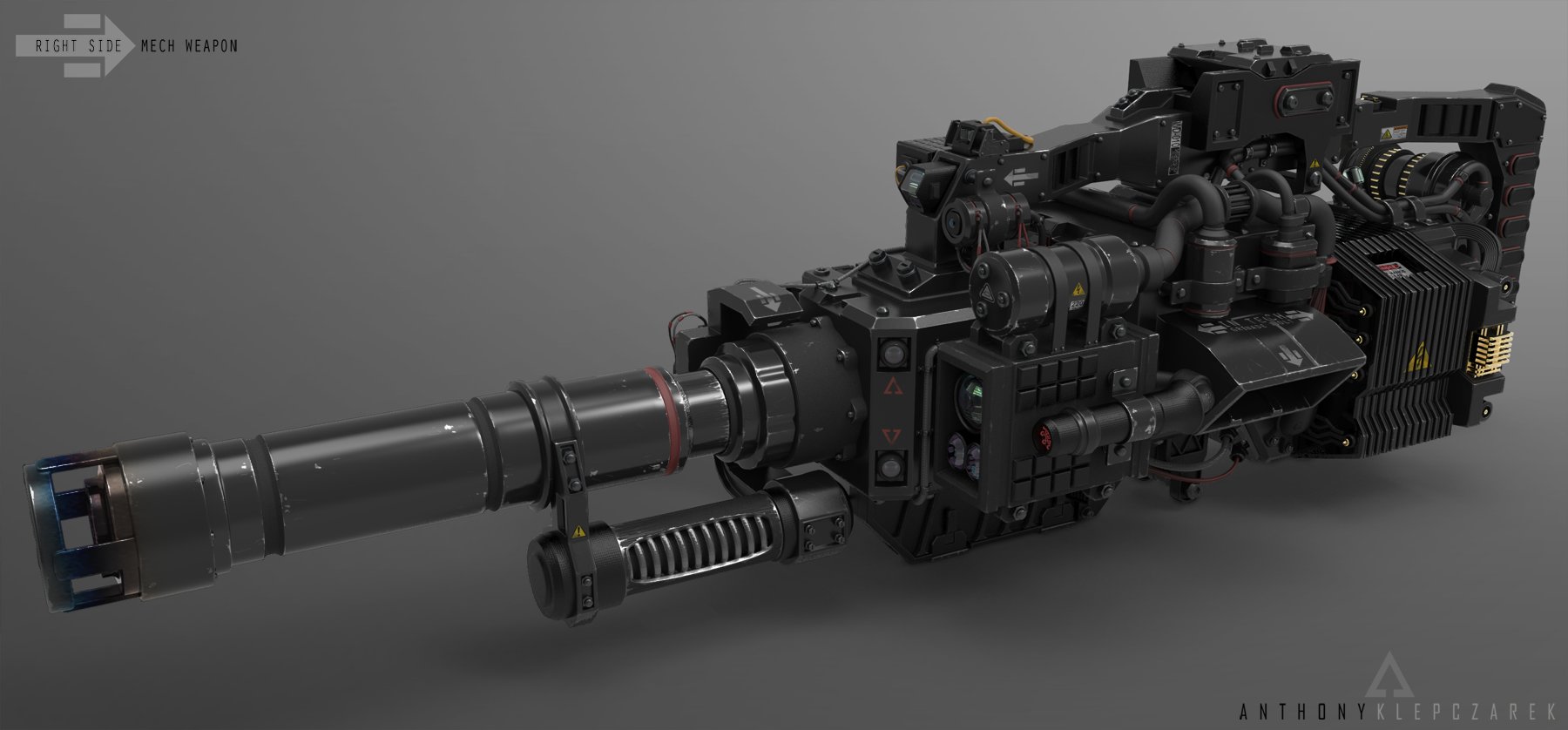 US company Lockheed Martin, which describes itself as the worlds largest arms manufacturer, announced it ceased its involvement with the production of rockets, missiles or other delivery systems for cluster munitions and stated it will not accept such orders in the future. The arms manufacturer expressed the hope that its decision to cease the activities in the area of cluster munitions would enable it to be included in investors portfolios again, thereby suggesting that pressure by financial institutions had something to do with its decision.
In Geneva right now, governments are meeting to discuss new legal measures to deal with the deadliest weapons. The majority of governments want action- and want it now. Discussions are taking place about negotiating new legal instruments — new international law about nuclear weapons. The majority of the world's governments are calling for a comprehensive new treaty to outlaw nuclear weapons.
And they're talking about divestment too. For example, the Ambassador from Jamaica said:
"A legally-binding instrument on prohibition of nuclear weapons would also serve as a catalyst for the elimination of such weapons. Indeed, it would encourage nuclear weapon states and nuclear umbrella states to stop relying on these types of weapons of mass destruction for their perceived security. Another notable impact of a global prohibition is that it would encourage financial institutions to divest their holdings in nuclear weapons companies."
Governments are talking about divestment, and it's something you can do too. 
If you have a bank account, find out if your bank invests in nuclear weapon producing companies. You can either look at our website and see if your bank is listed, or you can ask your bank directly. We found that a few people, asking the same bank about questionable investments, was enough to get that bank to adopt a policy preventing them from having any relationship with nuclear weapon producing companies.
Anyone, no matter where they are can have some influence over nuclear weapons decision making. From the heads of government to you from your very own pocket — everyone can do something about this issue. It doesn't take a lot of time, or money, to make a difference, but it does take you. Together we can stop the scary threat of massive nuclear violence. If you want to help end the threat of nuclear weapons, then put your money where your mouth is, and Don't Bank on the Bomb.
Why Would You Need a Google Rank Tracking API?
Regardless of whether you claim a SEO tools site or you maintain a SEO business, the capacity to track and answer to clients the Google positioning for their particular keywords will be a fundamental piece of the administration that you give.
Obviously, you could simply do a manual Google pursuit and afterward filter through the outcomes to discover put where a customer's site is positioned on the Google SERPs, however nobody needs to need to do that, which is the place a google keyword tool api becomes possibly the most important factor.
In the event that you approach a rank following API, you can insert positioning information for sites and keywords in your own particular applications and in your sites and give your clients the key execution markers that they require. A Google SERP checker API will likewise give you the bits of knowledge that you have to refine your SEO battles for the ideal outcomes.
Who Needs SEO Data?
The interest for exact and a la mode SEO information is practically boundless. Website design enhancement organizations need to screen the viability of their SEO battles, online business destinations need to screen the position of their own items and position of contender's items, associate advertisers should be capable the track the position of their locales, actually, anybody with a nearness on the web will need to know where their destinations are positioned in Google and other web indexes.
What is an API?
In this specific situation, an API is a bit of outsider code that an application or site can pass parameters to and get information from. A Google rank checking API, for instance, will take the keywords that are entered on a site and restore the present Google positioning for that keyword.
What Does a Google Rank Tracking API do?
The best providers of SEO following APIs will as a rule have various diverse APIs that can be utilized programming and sites. Here are a portion of the principle sorts of SEO following APIs.
 Rank Tracking API
A rank following API will restore the progressive positioning for a specific keyword for a given area.
SERP API
A SERP API will restore the best web index comes about for a specific keyword
Keyword information API
A keyword information API will restore the keyword insights that you would somehow or another need to gaze upward physically in the Google AdWords organizer, for example, seek volumes, normal cost per click, and the rec center of rivalry for that keyword.
Contender API
A contender API will locate every single pertinent datum with respect to a contender's site, including activity volumes, movement sources, the normal time spent on the site, site visits per session and the skip rates.
URL Metrics API
A URL measurements API will give the indispensable insights on a URL, for example, Domain Authority (DA), Page Authority (PA), Trust Flow (TF) and Citation Flow (CF).
For what reason Would You Need a Google Rank Tracking API?
A SEO following API gives SEO programming organizations and SEO offices with the chance of enhancing their administrations. They can utilize the elements of an API to design SEO crusades, give marked revealing administrations to their clients, or just add SEO information administrations to their site to draw in more guests.
Virtual Reality | the Next Big thing In Digital Marketing
Virtual reality refers to a technologically generated three dimensional environment where the actual reality is emulated in a manner to make the customer perceive it as real.
This technology makes use of our perception and cognition systems to give us a more enhanced experience of the augmented reality which appears to be real.
How does virtual reality function?
VR technology makes use of a stereoscopic display which involves the positioning of a picture at two slightly different angles for the user to infer depth from the image. Stereoscopic display along with other techniques like shading and parallax which help users perceive depth in an image are used to bring about a virtual reality technology.
Virtual reality utilises about four out of five senses of the human cognitive system namely touch, sound, sight and sometimes feeling as compared to a regular visual display which only uses about two.
This experience is made available by using a VR headset. A VR headset is a head mounted device (HDM) which enables perception of a visual reality which is not subject to  the boundaries of a television or a computer. These VR headsets can be connected to phones, laptops, computers for providing the user with a stimulated experience of reality.
Applications of Virtual Reality
Military: Virtual reality is used in all three sectors of the military of training and recruitment purposes. It is used to train soldiers to learn appropriate actions and methods when faced with a combat situation. For pilots, Virtual reality technology is used for stimulation exercises. Also, in the military, this VR technology is used for post trauma therapy and recovery of patients.
Healthcare: In healthcare, virtual reality technology is used for analysis and training. The VR headsets are used by nurses and medical healthcare professionals to learn how to interact with patients in a stimulated environment. Also, this VR technology is also used for devising minimally invasive procedures for surgery. Robotic surgeries are also an invention medical units are looking into with the help of Virtual reality.
Construction: VR technology is used in the construction industry for visually experience and visualising designs and results to bring about a first hand experience for the customer. It helps architects model their designs better.
Sports : Virtual Reality technology and gear is used in the sports industry by athletes to improve and enhance their performance. The headset gives them a closer look at their technique which helps them improvise upon their form.
Gaming : Gaming is the sector where VR has been most active in and is also rapidly growing. VR games are a common concept now and the quality of such games is only being enhanced.
AppSquadz interventions:
We as a mobile application development company aim to develop state of the art technology in both iOS  applications and android applications for a easier and more comprehensive outlook to use Virtual Reality technology. We desire to make this experience easier and more enjoyable for customers.
Importance of Payroll Software for Small and Medium Enterprise
Importance of Payroll Software for Small and Medium Enterprise
One of the imperative capacities to oversee business is dealing with the human asset forms. Also, among the issues one would experience about human asset work is taking care of the finance. Finance divisions are the foundation of any business and dealing with these procedures productively is as critical an errand as leading different business operations. A manual finance framework is a rushed assignment; an organization with few individuals can keep up a manual finance process, in any case, it is a tedious errand and disappointing to attempt and run an HR or finance shop with a bungled confuse of spreadsheets and it just gets more mind-boggling as your organization develops.
Payroll administration is a weight to little organizations and in the meantime an extremely urgent action which is rehashed each month including complexities identified with counts, conclusions, and statutory controls. While many organizations may run with preparing the worker finance side physically, this isn't achievable in the midst of developing business. A strong and savvy business finance programming is an absolute necessity to deal with finance forms all together rearrange the undertaking and to gain by the proficiency over the long haul of the business.
Private ventures are regularly too little to legitimize the cost of utilizing their own HR division. In these cases, the obligation of finance organization can fall on anybody, from the overseeing executive to clerical specialist. While they can run with taking care of the finance physically, however, this isn't the perfect way and a finance arrangement right on time in the business life cycle help spare both time and cash.
Finance handling is a mistake inclined movement – If associations have only maybe a couple representatives it might appear to be generally simple to register pay rates exceptional, charges and so on, yet as private venture begins including workers they discover investing increasingly energy in the calculation of pay rates including variable pay. Mistakes are normal in the full and last settlement and increments when representatives participate amidst a term as the procedures are manual. Eventually, organizations may find that without the correct program, a business cannot develop as fast as arranged.
A finance arrangement programming or program could make little and medium undertakings enhance the general operational productivity. It helps in Computing pay rates including statutory calculation of PF and ESI, Reimbursements according to CTC standards, keeping up worker ace points of interest and correspondence in regard to letters, messages and reports in a sorted out way, Keep track of Employee leave taken and credit profited.
The second motivation to consider this kind of finance programming is that it makes meeting any duty commitments significantly easier. Estimation of Income impose is another routine and torment staking action that necessities to comply with government controls and standards. A decent programming bundle can computerize this movement for more noteworthy effectiveness and precision.
For a little and medium endeavor, interest in programming to robotize forms is essential as far as cost and advantages. That is the reason it is essential to pick an answer which is anything but difficult to utilize, adjustable to the particular business circumstances, adaptable and powerful with apparatuses for influencing programming to address the issues of developing business. Basically, it should streamline the whole procedure, making the errand of handling finance less tedious and blunder free.
When we take it in Indian situation with respect to programming sellers for finance programming, we can discover two sorts of merchants. The initial one is little organizations giving finance programming and the second one set up enormous programming players.
While settling on finance programming purchasing we have to remember:
Consistency with charge principles and control
After Sales bolster
Programming overhaul bolster
Customization according to associations require
In India, we significantly observe little sellers in this situation, who contend chiefly on the valuing advantage, however, needs great client support and programming update.
Ensure Payroll Software. Finding free back programming can be an extraordinary task. It is in like manner, not an ideal response for by and large associations. The ideal back programming urges associations to adequately process laborer payrolls. Following of appraisal withholding, outing time, after some time and distinctive favorable circumstances are a part of the other essential features found in most fund programming. When you settle on a free back programming, the greater part of these features may need and some free programming goes with pop-ups and other thing ads.
If you are a first time customer of fund programming, by then it is a shrewd idea to use free back programming as it gives you the much need information with respect to the item and its incentive in your affiliation. Most free back programming will have certain crucial features and you will be asked for to pay certain indicate use substitute features. The major idea behind free back writing computer programs is to attract you to the thing.