Taking a Closer Look at Ning's Role in Social Media
Launched in October of 2005, Ning is a social network designed around creating social networks. It invites users to create their own social networks by going through a series of easy steps that include naming their social network, selecting a color scheme, allowing for unique profile questions, and even including their own ads if they want them.
In some ways, Ning is a portal to mini-social networks since you can choose to join any of the thousands of user-created networks, and in other ways, it is a social network development platform.
Recommended: Top 10 Anonymous Social Networking Apps
Why You Should Use Ning Instead of Other Social Networks
If you're already connected to everyone on existing social networks like Facebook, Twitter, and others, then why should you even consider bringing a whole new one into the picture by joining Ning? It's certainly a question worth asking.
Put simply, it's the level of control and customization you get that sets it apart. You can go ahead and set up a Facebook group or start a Twitter chat, but you have to play by Facebook and Twitter's rules.
Not only do you gain more control over your Ning network — you also get all the tools and expertise you need to nurture it and watch it grow. Ning claims to have helped people build over two million communities.
Ning can be used to create a fan site for your favorite artist, a social network for your family to enjoy, a place to organize a class reunion, or anything else you want.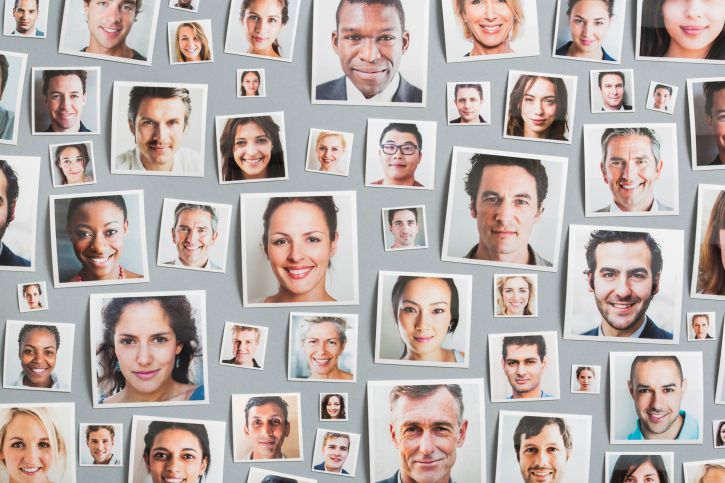 The open-ended nature of Ning makes the possibilities limited only by your own imagination.
Recommended: 10 Popular Social Media Posting Trends
Features Ning Offers
So, your own social network might sound pretty good. But how about some details, huh? Here's what you get.
Community features: Build your own forum, allow users to post photos, and even include a "liking" feature similar to Facebook!
Publishing tools: Add a blog or even multiple blogs with SEO optimization, and use whichever popular comment platform you want (Facebook, Disqus, etc.)
Social integration: Allow your users to sign in through an existing social networking account, integrate video sharing platforms like YouTube or Vimeo and enjoy seamless social sharing across all other popular social networks.
 Mobile optimization: Access your social network from mobile devices thanks to its responsive design, and even develop your own optional app using APIs.
Customization: Build the exact look you want for your social network with its intuitive drag-and-drop feature, add your own custom code if you want, and even connect it all up to your own domain name.
Privacy & moderation: Ensure every user has control over their level of privacy, appoint option administrators, moderate content and control spam.
Next recommended article: Top 15 Social Networking Sites You Should Be Using
Ways to Use Social Media to Promote an Event
Welcome! Social Babie is a social media marketing network for entrepreneurs.
Hey! Everyone! Anybody need
#YouTube, Video Likes, Views, subscriber, Dislikes, Comments, Shares
#Facebook, Page Likes, Shares, Followers 
#Instagram, Likes, Followers, Comments,
#Twitter, Followers, Retweets
#SoundCloud, Plays, Likes, Followers, Reposts, Downloads
#DailyMotion, Favorite, Followers, Comments, Views
#VK, Likes, subscriber, Followers, Shares
And more other social media.
At Social Babie, we provide ways that help businesses, open new doors that bring new clients with better client-business engagement. It helps to increase traffic to your site while also making it easier to acquire new clientele and make more cash.
Interested Person PM Me Directly.
Click here: http://www.socialbabie.com/
Why Holden Caulfield Thinks Social Media Marketing is Phony
Welcome! Social Babie is a social media marketing network for entrepreneurs.
Hy everyone! Anybody need
#YouTube
#Facebook
#Instagram
#Twitter
#SoundCloud
#DailyMotion
#VK
Interested Person PM Me Directly.
Click here: http://www.socialbabie.com/
Youtube Custom | Random comments WorldWide & USA Available ( PM me for Best Rate )
Would Instagram grow faster than Facebook?
Typically the most popular photo sharing application on earth might overpower Facebook in sheer numbers. Facebook bought Instagram in 2012 for $1 billion and that well could have been their utmost investment yet. Its user base has nearly tripled in only a little over 12 months. One can only imagine the number of choices for this diverse, social networking hot spot. When Facebook battled Twitter within the ownership of Instagram, which turned out to be a high-stakes winner takes all bidding war, they had perhaps not anticipated the photo-sharing application to catch on so quickly and thus effectively. Instagram reached 100 million users earlier in 2010, triple its user base since Facebook purchased Instagram.
It will be the greatest thing in the entire world. Because Facebook and Instagram are brothers many are wondering "what's the difference? " we are perhaps not going to be upset this 1 model of car sold a lot better than another, at the conclusion of the afternoon the money goes into the same pot. However, many within the corporation have a vested curiosity about Face book's continued international success, but in addition, point out that both Instagram and Facebook can grow to no end. 
Facebook bought Instagram.
Studies of the user base are wary about declaring that Instagram has surpassed Vine, Twitters video-sharing service, nevertheless the numbers are close. Co-founders of Instagram are confident that its user base will surpass Vine by the end of this year. When outsiders took a closer look at Instagram and Facebook it became evident they were purchasing an all eggs in one single basket way of the dual-success of the social networking sites.
What's key to Facebook is that Instagram is keeping a key user base alive. That same user base follows uses and embraces new technology and new technological capabilities. Early adopters are not difficult to get among social media users and that's why this kind of exponential rise in Instagram users is expected.