We Have Seen The Future Of Water, And It Is Cape Town
Cape Town is parched. Severe drought and high water use have collided in South Africa's second largest city, and unless the drought breaks, residents may run out of water in the next few months when there simply isn't enough water left to supply the drinking water taps.
In response to this looming "Day Zero" ― currently projected in May ― city managers have imposed new and unprecedented restrictions, including limiting residential water use to 50 liters (around 13 gallons) per person per day. They released plans to open 200 community water points to provide emergency water in the event of a shutoff – for four million people. As the crisis worsens, water scarcity will sharpen South Africa's economic inequalities, inflaming tensions between wealthier and disadvantaged communities.
Cape Town is not alone. Water crises are getting worse all over the world. The past few years have seen more and more extreme droughts and floods around the globe. California just endured the worst five-year drought on record, followed by the wettest year on record. São Paulo, Brazil, recently suffered a severe drought that drastically cut water supplies to its 12 million inhabitants – a drought that also ended in heavy rainfall, which caused extreme flooding. Houston was devastated in 2017 by Hurricane Harvey, the most extreme precipitation event to hit any major city in the United States.
Severe droughts and floods. Water rationing. Economic and political disruption. Urban taps running dry. Is this the future of water?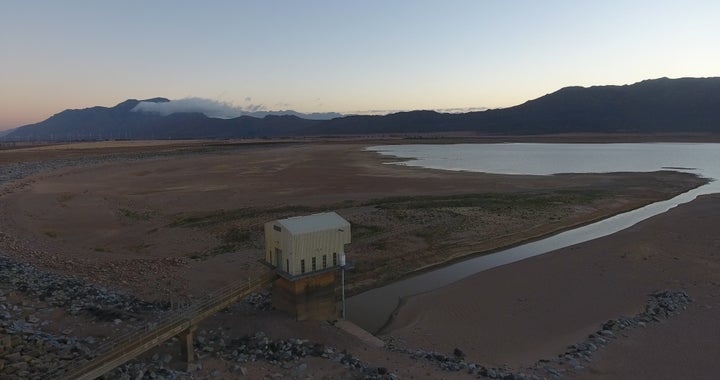 Any city, in building a water system, tries to prepare for extreme weather, including floods and droughts. It also considers estimates of future population growth, projections of water use and a host of other factors. Cape Town's water system is a relatively sophisticated one, with six major storage reservoirs, pipelines, water treatment plants and an extensive distribution network. Its water managers, and South Africa's overall water expertise, are among the best in the world.
The problem is that the traditional approach for building and managing water systems rests on two key assumptions. The first is that there is always more supply to be found, somewhere, to satisfy growing populations and growing water demand. The second is that the climate isn't changing.
Neither of these assumptions is true any longer.
Many regions of the world, as in Cape Town, have reached "peak water" limits and find their traditional sources tapped out. Many rivers are dammed and diverted to the point that they no longer reach the sea. Groundwater is over pumped at rates faster than nature can replenish. And massive long-distance transfers of water from other watersheds are increasingly controversial because of high costs, environmental damages and political disagreements.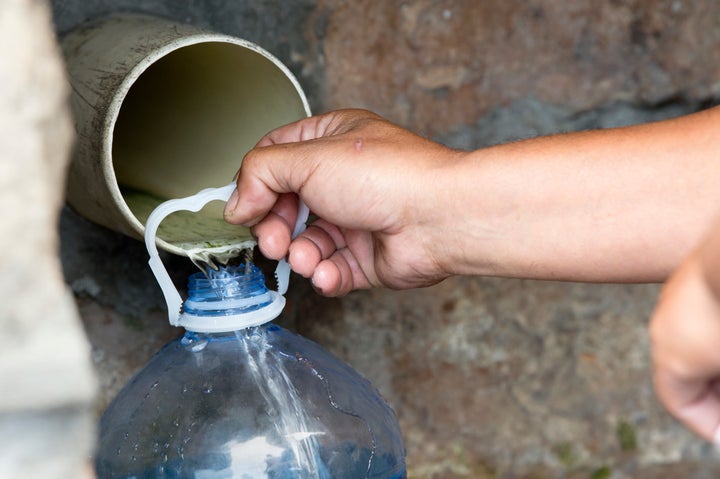 There is evidence that the current drought in Cape Town shows the influence of climate change. Temperatures in the region have been rising in parallel with global temperatures, leading to higher evaporative losses from Cape Town's reservoirs and soils. A new analysis of rainfall data in the Western Cape by Piotr Wolski, a researcher with the University of Cape Town's Climate System Analysis Group concluded that the current drought is extremely severe. Historical records indicate that the region is experiencing long-term reductions in regional rainfall, suggesting climate change is already altering South Africa's rainfall patterns. Such changes have been observed in other parts of the world as well.
The crisis in Cape Town has already taught us several crucial lessons. The first is that the impacts of water crises are not evenly distributed; they fall most heavily on poorer communities. Cape Town's current restriction of 50 liters per person per day is the bare minimum safe requirement for drinking, cooking, washing and sanitation. Yet South Africa's Western Cape features wealthy neighborhoods dotted with swimming pools and ornate gardens, and an agricultural sector that consumes a large fraction of the region's water. When the taps are cut off, the disparities in water use ― and the ability of the wealthier communities to find and pay for alternative water sources, such as private wells and water deliveries ― will become glaringly apparent. Even now, richer homeowners, anticipating further restrictions, are filling pools, drilling wells and buying and building private tanks to store large volumes of water.
Another solution being pursued by the South African government is the construction of costly desalination plants. In a region where no new traditional water supplies are available, the dream of desalinating unlimited quantities of seawater is appealing. But the inevitable higher costs for water will raise the same issues of inequity, and other countries like Australia have built desalination plants during severe droughts only to mothball them when the rains returned.
South Africa has wrestled with inequitable access to water for many years. It pioneered a policy of providing a minimum amount of water to all residents for free. But as the Cape Town crisis worsens, new fault lines will open between the water haves and have-nots. How the city handles it will be instructive for the rest of the world, as we all approach our own Day Zero.
R. Lee Ermey, 'Full Metal Jacket' Actor, Dies at 74
R. Lee Ermey, who played Gunnery Sgt. Hartman in Full Metal Jacket, died Sunday morning, according to his manager. He was 74. "It is with great sadness that I regret to inform you all that R. Lee Ermey ('The Gunny') passed away this morning from complications of pneumonia," a statement read on Ermey's official Twitter account. "He will be greatly missed by all of us." Ermey also appearted in The Texas Chainsaw Massacre and Se7en, and voiced the character Sarge in Toy Story. Ermey served in the Marines as a staff sergeant and drill instructor. According to Variety, he was stationed in Okinawa, Japan, and Vietnam in the late 1960s. He was a technical adviser to Francis Ford Coppola and had a small role in Apocalypse Now. He was also supposed to serve as an adviser to Stanley Kubrick in the making of Full Metal Jacket, but was then cast in the movie itself. Ermey was allowed to improvise, write, and edit his own dialogue for the film, and only took "two or three takes to finish a scene." He was nominated for a supporting actor Golden Globe for the role.
Kellyanne Conway: I Was Just Joking When I Said James Comey 'Swung an Election'
In an interview with Good Morning America Monday, senior White House adviser Kellyanne Conway turned heads when she said former FBI Director James Comey "swung an election" with the actions he took in 2016. The remarks appeared to undercut a main talking point pushed by Conway's boss, President Donald Trump, that Hillary Clinton lost on her own incompetence as a candidate. And moments after the interview aired, Conway told The Daily Beast that she was being tongue-in-cheek. "I rolled my eyes and said 'Really, this guy swung an election?' It was sarcastic," she said. Elsewhere in the interview, Conway accused Comey of being motivated by politics and love of power. She said he "struggled to answer basic questions and he looked a little shaky" in the 20/20 interview pegged to his new book, A Higher Loyalty. When George Stephanopoulos told Conway that Comey took Trump's comment calling Michael Flynn "a good guy" to be "directions" to drop the investigation, she replied that Comey did nothing about it. "What did he do with it? Did he run out and tell the attorney general, 'Please come in here, I feel uncomfortable?'" Conway said. "This man loved being in the proximity of power… until he got fired and wrote a book." When asked if she knew what President Trump thought of the interview, she said: "The president is very confounded that this person is always able to divert the spotlight to him… He was a very deft way of making things about him."
— Sam Stein and Julia Arciga
Odyssey business improvement Work smarter, not harder
Odyssey business improvement offers strategy development du=distribution channel management business and process analysis, detail and marketing management for the organization of all sizes.
Your channels play a critical role in connecting your business with your customers, using the proprietary odyssey channel model we offer unique business improvement services that build your competitive advantage through effective channel strategy and marketing strategy.
The Odyssey Online channel model draws together a comprehensive evaluation of your operating environment. We work with you to develop results that leverage your competitive advantage and optimize values delivery throughout distribution channels and networks.
Odyssey has extensive experience and record of success in developing comprehensive standards, process and policy management for a business of all sizes. The Odyssey team is committed to giving back to our community. Our active corporate social responsibility program supports a range of non-profit organization through financial fundraising personal involvement pro-fond professional service. Odyssey business improvement offers expert business ideas analysis and strategic planning using our unique model whatever the industry or scale of business you can expect clarity, engagement, energy results portfolio to learn how Odyssey can improve your business.
Digital media start up Odyssey has loud off 55 people slashing over a third of its full time provide staff less than your after raising 25 million, CEO Evan Burns confirmed to a business insider. This is the dramatic change for a company that board member Michael laze row described in April as being the most exciting company to him since he invested in buzzed.
Odyssey has raised 32 million in total and moved into a New York office in December.
The Odyssey idea is to have bright young writer swap their work for being their work for being edited and professionally branded and their network to have the work spread on social media. The status quo of publishing and social media makes it hard for those voices to be hard, odyssey democratizes content, giving peoples the opportunity to share what is most important to them and their communities, enriching everyone with broader, more honest perspective on topics they care about.
Engage the engagement
It's simple if content resonates with people the' spend more time with' it. Readers trust. Odyssey be 'cause article and videos are created by peoples like them with no' agenda other than to speak their minds and shared originally across their friend networks. It's meaningful to them because it's relevant to their intrust. Grow your online business with direct access to millions of local engaged customers and everything you need to reach them in one package diminish risk .increase reward. Local digital advertising does not have to be expensive.
Odyssey combines everything you need to advertise effectively and increase sales. A simple process that lets us make great ads for you and deliver them to the right peoples. The guidance on generating results.
If you are involved in joining and engaging our devoted audience, we would love to have a conversion.