French carmakers really turned the tables by launching the Kwid hatchback back in 2015 and it was game-changing. The pièce de resistance of the automobile was its flamboyant SUV-like composition, dolled up styling and its segment first features gained it instant popularity and made it a hit. This even managed to fetch Renault appreciation that marked the monthly sales of the company at an all-time high for the following year. Even though it was a smash, it started to lose its charm within no time, which urged the carmakers to bring about certain updates in the car itself and new variants of the same model were rolled out in hopes that it would attain the same position which Kwid had when it first launched, but, unfortunately none of these tactics worked out. Nor was the Renault Kwid price too compelling. This eventually led to a drastic decline in sales and the manufacturers had to come up with a new strategy. Finally, after 3 years, Renault decided to take a huge step which is entirely a game changer. They have introduced a much needed and awaited update to the model.
Changes and upgrades
Although the appearance at first glance does not suggest any major changes, if you look closely, you can point out some of the cosmetic changes that the company looked into. Kwid now has an updated razor edge chrome grille. This is one of the most evident and easily notable mien changes. The halogen headlamps, the bumpers, and the fog lamps remain untouched. Renault has dumped the chequered flag decals to give the car a sleek look by giving it a new 'speed sport' graphics on both sides of the car which makes it look subtle and is a bold decision to finally do away with the original graphic which represented the 1-liter engine. Moving forward, the outside rearview mirror and twin-3 spoke wheel cover has a silver finish which provides a slight contrast of hues. A moonlight silver color option is now open for grabs. The rear still remains unchanged except it now offers a rear-view camera which has a 7-inch touchscreen display. However, the interior is just the same with slight changes and updates that include new upholstery and a 12 Volt charging socket. For the passengers in the back seat, Renault went one step ahead and added pretensioners and load limiters in the seat belts. Now moving forward to the engine, everything under the hood is just the same as before, but with a twist, which is the traffic assist function.
The power behind the vehicle
Speaking of the engine, let's get to the performance of this new model. There isn't much to compare since the lines between the new and the previous model on performance are slightly blurred. In conclusion, if we compare the two models, the new Renault model is definitely better than the original one. It is certainly the best looking model with numerous first-in-class features, and to add a cherry on top, the prices remain unchanged. These new updates arguably put Kwid at par and should be considered if you're keeping an eye out for suitable cars. The Renault Kwid price has been on a relative low, so it really is a bang for the buck at current value.
The 10 Best Video Game Design Books
Like film, music, and novels, one method to grow as a game title designer is by immersing yourself in the respective entertainment medium.
Do you intend to be considered a better writer?
Read plenty of books.
Are you an aspiring musician or movie director?
Don't stop hearing music and watching films– preferably what folks consider to be the best of its kind.
Becoming a better game designer is no different.
You need to be playing games, both bad and good, to study what elements work and don't work.
However, for the longest time, the difference between videogames and another forms of entertainment stated earlier was the number of available books to greatly help future game designers.
Things have changed now that plenty of excellent game design books are around to offer more familiarity with what it takes to produce games.
Hopefully you discover the right one for you personally as you look at our listing of the 10 best game design books (in no particular order).
---
The Art of Game Design is really a unique book in that it emphasizes studying game design from many different perspectives.
Calling these perspectives 'lenses ', the author covers basic game design principles that are ideal for games of all genres and platforms.
The reader is then asked to consider challenging design questions (more than 100) that arise from considering a game title via a specific perspective, forcing you to consider how other folks would see your game.
The book also leads you through the overall game design process while analyzing each step a custom must take to create their ideas.
The writer, Jesse Schell, can be an award-winning designer of Disney online games and once served as the chair of the International Game Developers Association.
Put simply, you are able to rest easy knowing that this book was published by someone who not just has plenty of game design experience but was great at it as well.
---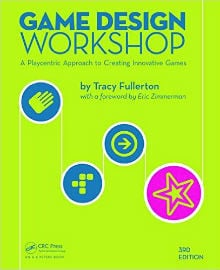 The book also comes with plenty of references to successful games along side useful illustrations that clearly present design methods and techniques.
The writer, Tracy Fullerton, is really a game designer who leads the Game Innovation Lab at the Interactive Media Division of the USC School of Cinematic Arts.
---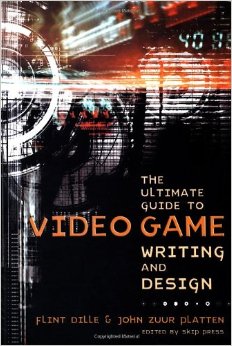 The Ultimate Guide to Video Game Writing and Design is really a must-have for almost any aspiring game designers who also see themselves deeply mixed up in storytelling side of development.
Readers will learn the advanced techniques and knowledge necessary for integrating story into any game to craft a captivating, emotional experience.
Topics included in the book include writing the story, game script, game bible, design document, and technical content for the game.
The authors are Flint Dille and John Zurr, two experienced game developers who also added types of their particular work for readers to learn from.
---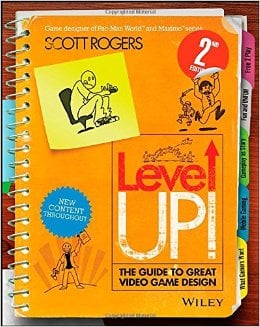 Level Up! is probably one of the finest choices on this list to have as a first game design book.
The writer provides plenty of attractive cartoon art that helps present his ideas in ways that's both approachable and instructive.
Topics such as:
mobile and console systems
monetization
design document creation
and more are covered
While Scott Rogers doesn't have exactly the same relevant professional experience as authors of other game design books, he nonetheless does an amazing job of taking readers through game development from start to finish.
If you will want game design book that trades lengthy theoretical language for delightful illustrations, look no further.
---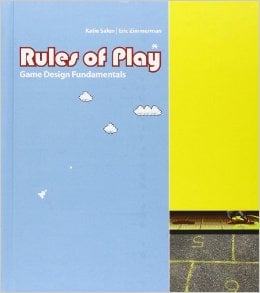 If there's one book you are able to be prepared to be assigned while studying in a college game design program, it's Rules of Play.
This thick, somewhat intimidating book is one of the finest sources of knowledge when it comes to concepts and methodologies for anything from games and video games to even sports.
Just like "The Art of Game Design", readers can look at games through some perspectives such as games as a storytelling medium, site of cultural resistance, something of emergence and information, and more.
The authors, Salen and Zimmerman, are both experienced game developers who have served as professors at top institutions like DePaul, MIT, and Parsons School of Design.
---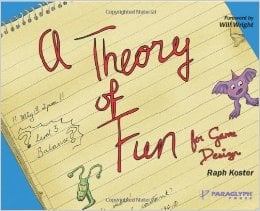 The entire opposite of our previous entry when it comes to size, A Theory of Fun for Game Design is really a small but effective game design book that challenges readers to find out why games attract human beings.
Included are colorful full-page illustrations along with a deep examination of modern video games to find out why some are boring and others may be enjoyed for years.
Raph Koster, the author of the book, is an expert game designer who has worked on big hits like Star Wars Galaxies and Ultima Online and served as a creative executive at top companies like Disney Playdom and Sony Online.
---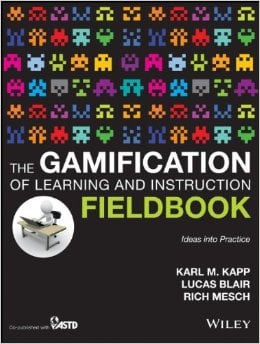 Although something of a 'sequel'to an early on book, this Fieldbook is nonetheless a great read all on its own.
It supplies a step-by-step method of using the ideas and techniques from the first Gamification book with examples, worksheets, and other tools helpful for learning.
The authors of the book are Karl Kapp, a professor of Instructional Technology at Bloomsburg University, Lucas Blair, founder of serious game studio Little Bird games, and Rich Mesch, a professional with 25 years in the field of experiential and contextualized learning.
---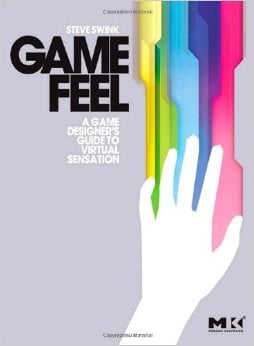 An original entry with this list, Game Feel attempts to provide readers a glance at how game designers create "feel", the meta-sensation of a player's involvement with a game.
Topics such as human perception, sound, the use of metaphors, and ancillary indicators are covered to help reveal their importance in crafting a captivating digital world.
There's also a web site designed to check the book by giving playsets with tools that demonstrate the significance of virtual sensation components.
Game Feel also concludes with an interesting undertake a number of the possible developments of game sensation yet to be utilized by developers.
---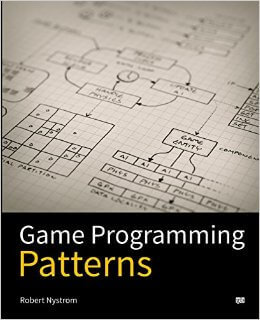 Game Programming Patterns is a guide we'd obviously only recommend to aspiring game designers who would like to break into the industry as a programmer.
This popular book not only motivates readers to really complete their games but in addition provides insight on game loops, scripting engines, design patterns, and other technical areas.
This book was written by Robert Nystrom, a programmer with twenty years of experience.
He has shipped titles on major platforms such as DS, Gamecube, PC, Xbox, PS2, and Xbox 360.
---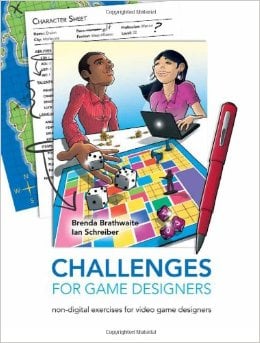 This fantastic book does more than cover game design techniques and methods– it addresses how to really grow as a game title designer and get better with every project.
While the title suggests, readers undertake challenges that offer hands-on learning without the necessity for art or programming skills.
Challenges for Game Designers was published by Brenda Brathwaite, an award-winning game developer with more than 30 years of industry experience, and Ian Schreiber, a game design professor at Ohio University who in addition has helped program and design several published game titles.