What is a Family PACT Program and Its Benefits?
California is one of the states known for offering the best health care. There are numerous health care facilities set to ensure that no person or family is left out when it comes to high-quality health care. In this post, we are discussing one of the best family planning programs set up by the state of California. The program is offered to public and private health care providers such as Wilmington urgent care clinics in Los Angeles. Read more about the Family Pact health access program card and its benefits. 
What is a Family Pact?
The Family PACT program is a state initiative set up by the state of California to provide comprehensive family planning services for low-income earners who cannot afford proper health care. Low-income earners are defined as residents who live in California and earn less than 200 percent of the federal poverty level. The program is executed by both the private and public health care systems, and members need a health access program card to receive services. The number of people who benefit from this state health care initiative is about 1.1 million low-income earners who have reached childbearing age. The number of providers in both private and public sectors allowed to offer this kind of service ate about 2,200. 
The number of individuals who benefit from the family Pact program had grown steadily since 1997 when the program was initiated by the state of California. Many of those enrolled in this program cannot afford health insurance covering family planning. The program saves the state and families millions of dollars by reaching out to women who need family planning services, helping them avoid unintended pregnancies. 
Among the features of the Family Pact program that has contributed to its success include broader eligibility criteria, an expanded provider network, on-site enrollment of clients, and effective contraceptive methods that have been approved by the FDA. 
Who is eligible to enroll for the Family Pact program? 
If you live in California, you need to know that there is an eligibility requirement for one to access the family pact program. Here are some of them:
You must have a California-issue identity card or documents that prove your residency

You must be a low-income earner who earns leave than 200 percent of the federal poverty guidelines

The applicant must not have access to any health care insurance coverage that offers family planning services 

Must need family planning services 
It is important to emphasize that you cannot apply or enroll in the family Pact program for any other health care coverage that offers family planning services. If you meet all the requirements set up by the state department of health for enrolling for Family PACT, you can head over to the Student Health Center to enroll in the program. 
How To Enroll for the Family PACT program 
Applying and enrolling for the Family Pact program isn't as hard as it seems. Once you are at the clinic where they enroll members, the first thing they will ask you is whether you are eligible for the program. As a qualified individual, you will be required to fill out a form known as the Client Eligibility Certification (CEC) form. If you have not understood something in the form, you can ask your provider to help you fill it out. If tut is eligible, you can enroll as a Family Pact beneficiary on the same day. 
Benefits of being a Family Pact Member 
Here are some of the advantages that you stand to benefit from the Family Pact health access program card:
You will be entitled to family planning services unless you start warning above the poverty line. 

When you visit a health care facility to access Family Pact services, your provider will ask you if the information in your medical history has changed.

There are cases where you may receive health care services from Family Pact for three months before you become their client. 
Conclusion 
There are people who cannot access proper family planning services because they can't afford health care insurance. You can enroll in the Family Pact program if you live in California. This is an excellent initiative from California for individuals and families who earn below the 200 percent federal poverty level. You will get high-quality reproductive and family planning services once you enroll in the Family Pact program in California. Wilmington urgent care center is one of the health care facilities offering services from the Family Pact program. 
Helpful Tips Before Going For A Transgender Hair Transplant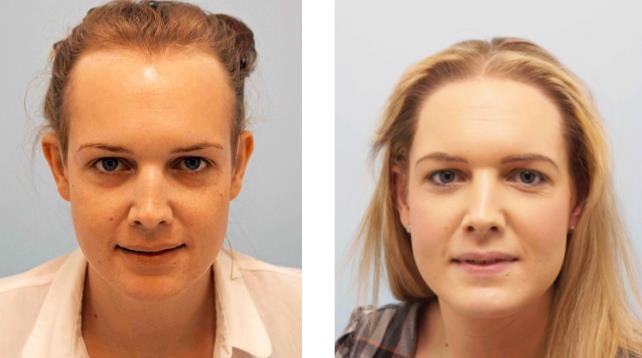 A surgical hair implant is an intuitive way for transgenders to get gender identity. This is a viable treatment that helps them to adjust and reshape their hairlines. Male-to-female folks can seek the feminine look of hair. Female-to-male transgenders can get masculine hair with a transgender hair transplant. Simply put, this surgery works to thicken the existing hairs on the scalp and restore the new ones. However, male and female hairs have distinguished characteristics that define their genders. So, it is important to form shape and position as per the natural flow of hairs. Though it could be somewhat challenging to create a natural hairline in the case of MTF implants. The male DHT hormone can interrupt the procedure with male pattern baldness. Therefore, surgery must be performed by a skilled hair surgeon. Here is some useful information to consider if you are planning to undergo transgender hair implants.
Consult with the hair surgeon
The foremost thing is that you must visit a good hair restoration clinic before the treatment. It helps you get the right treatment recommendation by the surgeon per your specific needs. The surgeon will evaluate the quality of your existing hair, which is most important. You will get new hairs from what you have since hair transplant transgender is not magical. Your donor hairs will be used for creating a hairline as per your new gender. In the case of MTF, the DHT factor will be essential to consider. It's a male hormone that causes hair loss and can pose a challenge for hair transplant for transgenders.
Know your treatment options
Well, it is essential that you know your treatment options before getting one. In this hair implant surgery, the surgeon would have to follow the right path to attain expected outcomes. FUE and FUT are two viable solutions for hair transplantation. In the case of the transgender community, FUE is the best option to carry out the extraction of donors' hairs individually. This helps the surgeon to get healthy grafts from the back and sides of your head. The removed hairs will be then implanted in bald sites to create a natural hairline. For example, in MTF transgender hair transplant, more hairs will be needed to implant in front of the scalp. This would create a feminine look by using a round-shaped hairline.
Cost of treatment
Cost is an essential element to consider before getting surgical hair implants. In the case of transgender hair restoration, the cost might vary as per the need for new hair. Thus, it is crucial to discuss with your hair surgeon before getting the treatment done. It will help you to know exactly the number of grafts needed for overall hair implants. You can make a personalized consultation with the surgeon to know about cost estimation. It would strictly depend on the extent of baldness you have at the time of gender transformation. Before hair transplant transgender, you might also need to have non-surgical treatment with medicines. This can work to reduce the impact of male pattern baldness for surgical hair restoration ahead.
Know what to avoid before surgery
If you are about to get surgery for transgender hair restoration, you need to follow some post-op instructions. You must ask the surgeon what to avoid and how to take care of your hair. It is crucial to avoid anti-inflammatory medicines at least ten days prior to surgery. You must also avoid consuming blood thinners and alcohol since they can increase the risk of bleeding. Before a day, you must get adequate sleep and avoid using hair spray and gel. It is also necessary to remain stress-free before and during the surgery.
The hair surgeon would begin surgery with Follicular Unit Extraction (FUE). During the procedure, your hairs will be extracted from donor sites and will be implanted in bald areas. Transplantation of hairs might take 5-6 hours to complete full hair restoration to provide you with fuller scalp coverage. After completion, you can return to your home and must follow post-operative instructions. This would help you to achieve expected outcomes with a transgender hair transplant.
What to look for transgender hair transplant?
As mentioned earlier, males and females have distinct hairline characteristics. So, a hair surgeon would consider several factors such as: 
Shape of hairline

Position of hairline

 Flow of hairs

 Baldness pattern
This helps the surgeon to provide you with a natural hairline as per the gender.
To sum up
 With the evolution of new hair transplantation techniques, it is now possible to get hair transplant transgender successfully. FUE and FUT are the smarter techniques that can overcome the challenges of this hair implant. So, you can have a natural hairline to get a masculine and feminine look. It's vital to consult with an experienced hair surgeon to attain the best results. You must keep these tips in mind to achieve fuller satisfaction with hair transplantation.